Copyright
©2014 Baishideng Publishing Group Inc.
World J Otorhinolaryngol.
Nov 28, 2014;
4(4): 17-22
Published online Nov 28, 2014. doi: 10.5319/wjo.v4.i4.17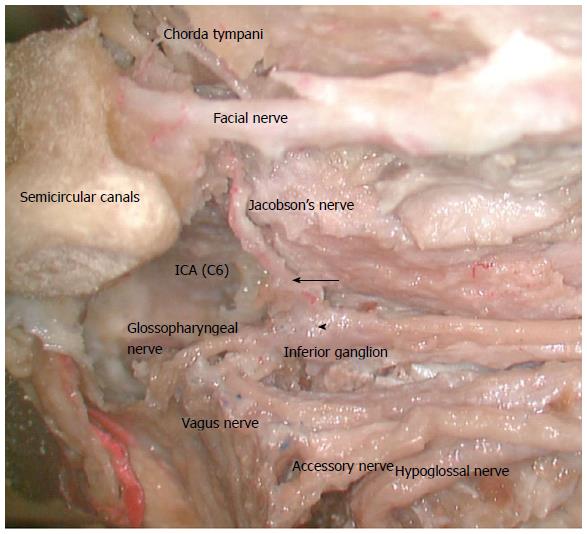 Figure 1 Image demonstrating the path of the glossopharyngeal nerve and the origin of the tympanic/Jacobson's nerve (arrow) at the inferior ganglion (arrowhead).
(Used with permission from Dr. Takanori Fukushima, Professor of Neurosurgery, Duke University Medical Centre and Duke Raleigh Hospital). ICA: Internal Carotid artery.
---
Citation: Kanzara T, Hall A, Virk JS, Leung B, Singh A. Clinical anatomy of the tympanic nerve: A review. World J Otorhinolaryngol 2014; 4(4): 17-22
---