World J Orthop.
Jan 18, 2016;
7(1): 1-7
Published online Jan 18, 2016. doi: 10.5312/wjo.v7.i1.1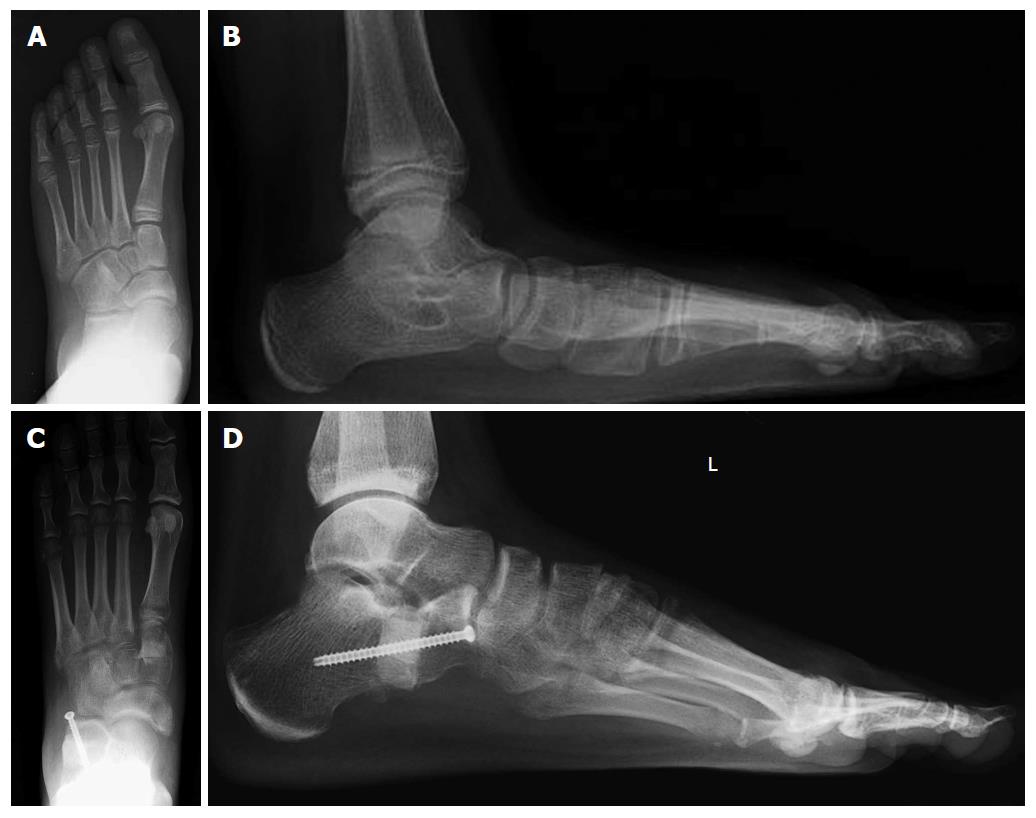 Figure 4 Preoperative anteroposterior (A) and lateral (B) views weightbearing X-rays in a child with a flexible flatfoot; on the anteroposterior view, note about 50% of talonavicular uncoverage; postoperative anteroposterior (C) and lateral (D) weightbearing views following a lateral column lengthening and cotton osteotomy.
Note the excellent correction of the talonavicular uncoverage (C) and Meary's angle (D).
---
Citation: Vulcano E, Maccario C, Myerson MS. How to approach the pediatric flatfoot. World J Orthop 2016; 7(1): 1-7
---