Copyright
©2014 Baishideng Publishing Group Co.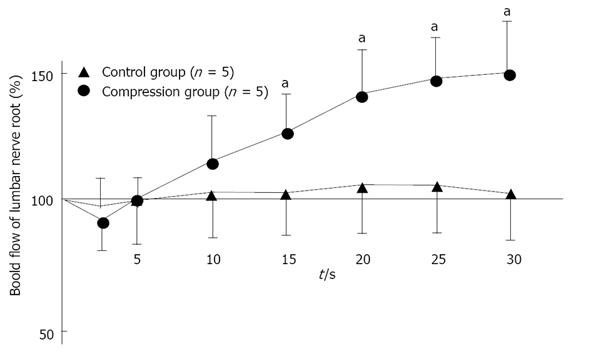 Figure 11 Changes in intraradicular blood flow after intravenous injection of lipo-prostaglandin E1.
In normal (control) nerve roots (n = 5), intraradicular blood flow fell immediately after intravenous injection of lipo-Prostaglandin E1 (PGE1), but gradually increased (aP < 0.05). After 30 min, the mean blood flow was 49% higher than before lipo-PGE1 injection. However, the changes of intraradicular blood flow in the nerve root compression group (n = 5) were not as marked as in the control group, with the mean value after 30 min being only 5% higher than pretreatment value. Reproduced with permission from Kobayashi et al[81].
---
Citation: Kobayashi S. Pathophysiology, diagnosis and treatment of intermittent claudication in patients with lumbar canal stenosis. World J Orthop 2014; 5(2): 134-145
---