Copyright
©2014 Baishideng Publishing Group Co.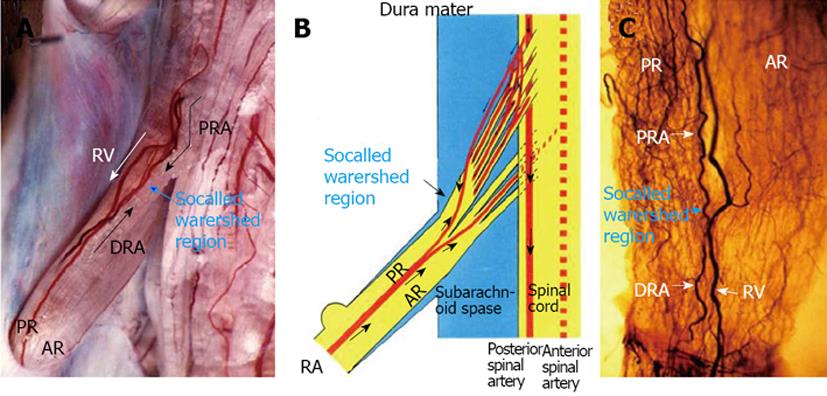 Figure 2 Circulatory dynamics of the radicular artery for the lumbar nerve root in a dog.
A: After 3 mL of India ink was injected quickly through a catheter fixed in the aortic arch, seriograhy was performed using a motor-driven camera and repeating flash to observe the flow of India ink into vessels supplying the nerve root. After injection of India ink, at first the proximal radicular arteries (PRA) running along each root filament filled with India ink in a downward direction (↓). Next, the distal radicular arteries (DRA) filled with India ink in an upward direction (↑). A watershed region of blood flow was observed in a radicular vessel (blue arrow). At last, the radicular vein (RV) filled with India ink in the downward direction (white arrows); B: A watershed region was noted in the radicular artery, and in this region the velocity of both blood streams showed a decrease; C: A clear specimen of the nerve root from the same subject as shown in A. An abundant vascular network was noted in the root near the watershed area of the radicular artery observed by seriography. AR: Anterior root. Reproduced with permission from Kobayashi et al[28].
---
Citation: Kobayashi S. Pathophysiology, diagnosis and treatment of intermittent claudication in patients with lumbar canal stenosis. World J Orthop 2014; 5(2): 134-145
---