Copyright
©2011 Baishideng Publishing Group Co.
World J Orthop.
Jan 18, 2011;
2(1): 7-12
Published online Jan 18, 2011. doi: 10.5312/wjo.v2.i1.7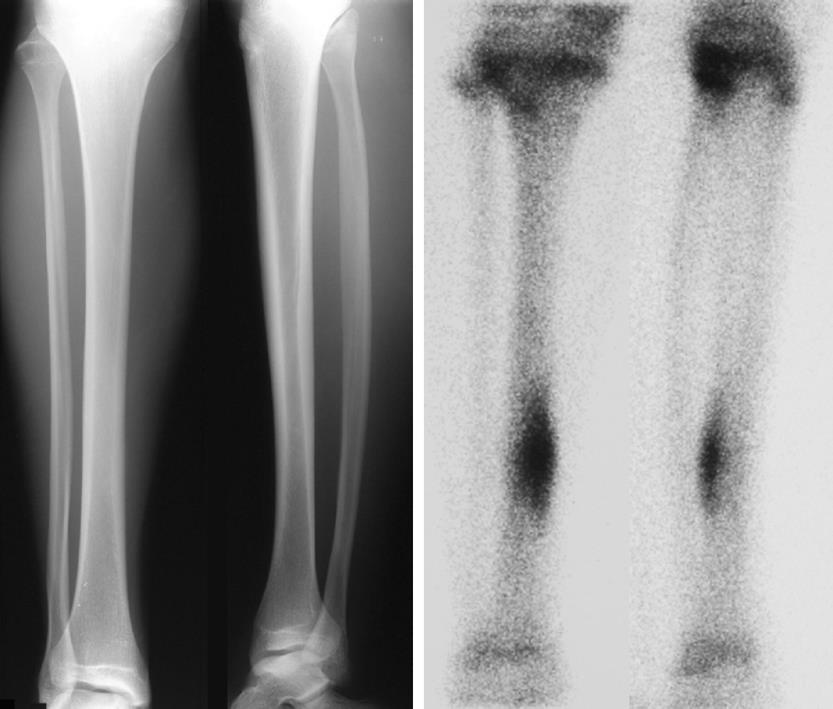 Figure 1 A case of stress fracture of the tibia diagnosed by technetium 99m-labeled bone scan.
Although there were no abnormal findings on the plain radiographs of the tibia, the bone scan showed the uptake of technetium 99m in the tibial diaphysis. The localized focal uptake of technetium 99m suggests a stress fracture.
---
Citation: Iwamoto J, Sato Y, Takeda T, Matsumoto H. Analysis of stress fractures in athletes based on our clinical experience. World J Orthop 2011; 2(1): 7-12
---