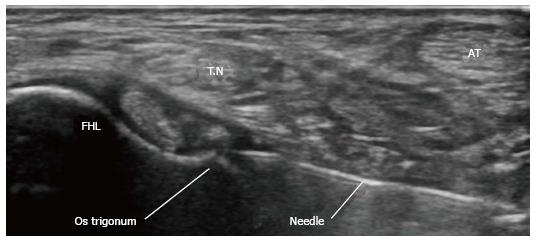 Figure 1 Untrosound guided diagnostic injection.
AT: Achilles tendon; FHL: Flexor hallucis longus tendon; T.N: Tibial nerve.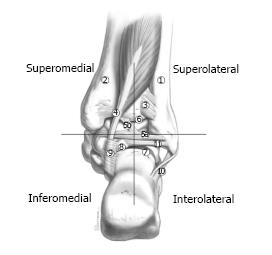 Figure 3 Hindfoot extra-articular structures divided into quadrants as defined by the intermalleolar ligament.
(1) Fibula, (2) tibia, (3) posterior-inferior tibiofibular ligament (transverse ligament), (4) flexor hallucis longus tendon, (5a) intermalleolar ligament, (5b) superior tibial insertion of the intermalleolar ligament, (6) tibiotalar joint, (7) subtalar joint, (8) posterolateral talar process, (9) flexor hallucis longus retinaculum, (10) calcaneofibular ligament, and (11) posterior talofibular ligament. Illustration is a copyright of and reproduced with permission from Kennedy JG, MD. Reproduction without express written consent is prohibited.
---
Citation: Yasui Y, Hannon CP, Hurley E, Kennedy JG. Posterior ankle impingement syndrome: A systematic four-stage approach. World J Orthop 2016; 7(10): 657-663
---