Copyright
©2014 Baishideng Publishing Group Inc.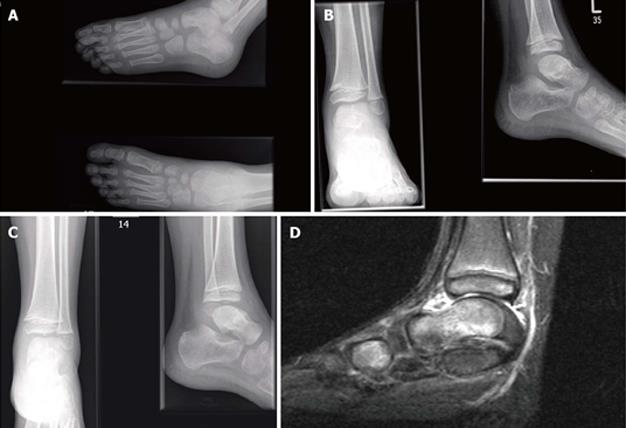 Figure 1 The magnetic resonance imaging scan for delayed presentation of a loose body in undisplaced paediatric talar neck fracture.
A: Initial foot and ankle radiographs taken post injury in the United Kingdom showing an undisplaced talar neck fracture; B: Radiographs taken at four weeks following immobilisation in plaster showing a healed fracture; C: Repeat radiographs taken three weeks following discharge from clinic as patient returned symptomatic. A clear loose body in ankle joint is present; D: Pre-operative magnetic resonance imaging scan of ankle demonstrates a 5.5 mm loose body antero-superiorly to the left talar dome and an osteochondral defect (OCD) of the distal talar dome.
---
Citation: Patel V, Bloch B, Johnson N, Mangwani J. Delayed presentation of a loose body in undisplaced paediatric talar neck fracture. World J Orthop 2014; 5(3): 398-401
---