Copyright
©2014 Baishideng Publishing Group Inc.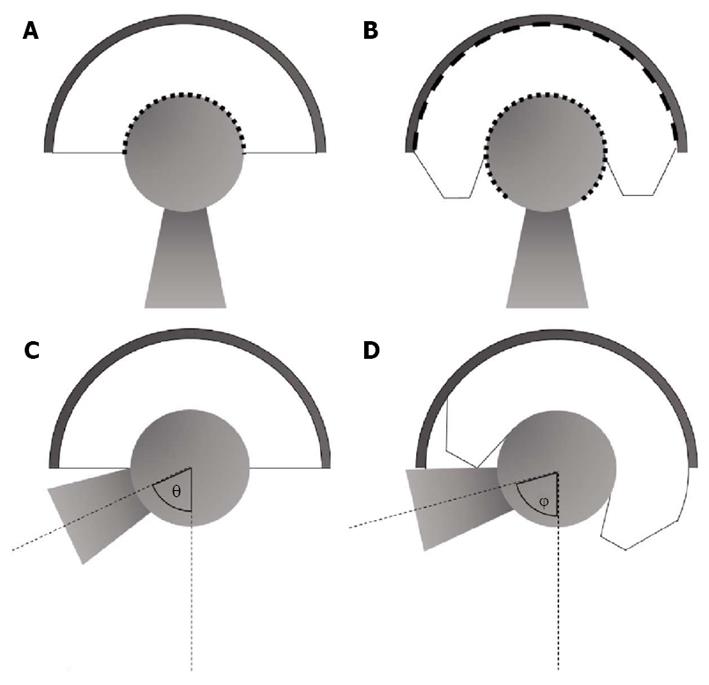 Figure 1 Standard cup vs dual mobility cup.
Standard metal-on-polyethylene implants (A) include one articulation between the femoral head and the acetabular liner (dashed line). A dual mobility cup (B) consists of two distinct articulations, one between the femoral head and the liner, and another one between the liner and the shell. This configuration allows for greater range of motion before impingement of the femoral neck occurs (C and D, angle φ > angle θ).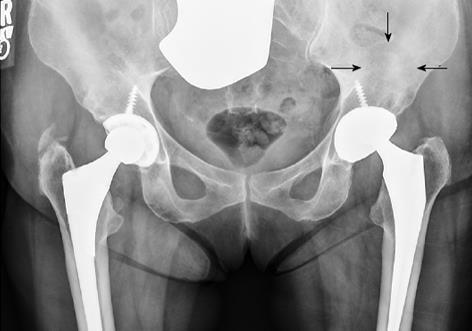 Figure 2 Bubble sign.
AP pelvis radiograph of a patient with acute onset of left hip pain and limp. On the left, eccentric position of the femoral head within the dual mobility cup can be noted. Careful scrutiny reveals a circular radiolucent area superior to the acetabular component (arrows), which represents the dislocated polyethylene liner ("bubble sign").
---
Citation: De Martino I, Triantafyllopoulos GK, Sculco PK, Sculco TP. Dual mobility cups in total hip arthroplasty. World J Orthop 2014; 5(3): 180-187
---