Copyright
©2012 Baishideng Publishing Group Co.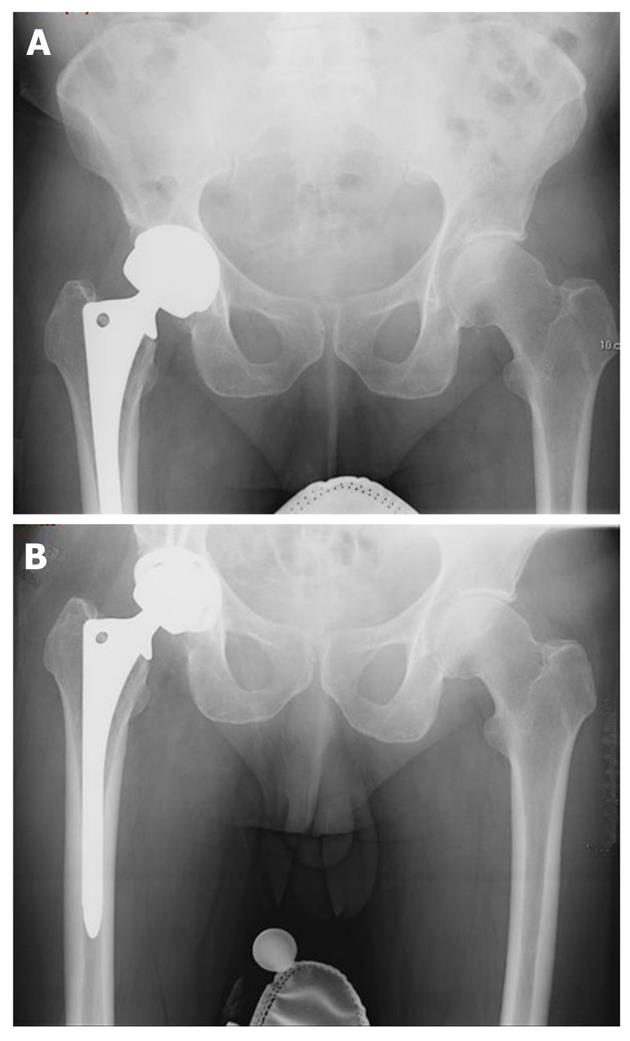 Figure 1 Pelvis radiograph of 56 year old male with a painful right metal-on-metal hip replacement (A).
He complained of increasing groin pain and difficulty with ambulation. AP pelvis 6 mo after revision total hip replacement. The well-fixed femoral stem was left in place and the bearing revised to a metal-on-polyethylene bearing couple (B). The patient's preoperative symptoms resolved entirely.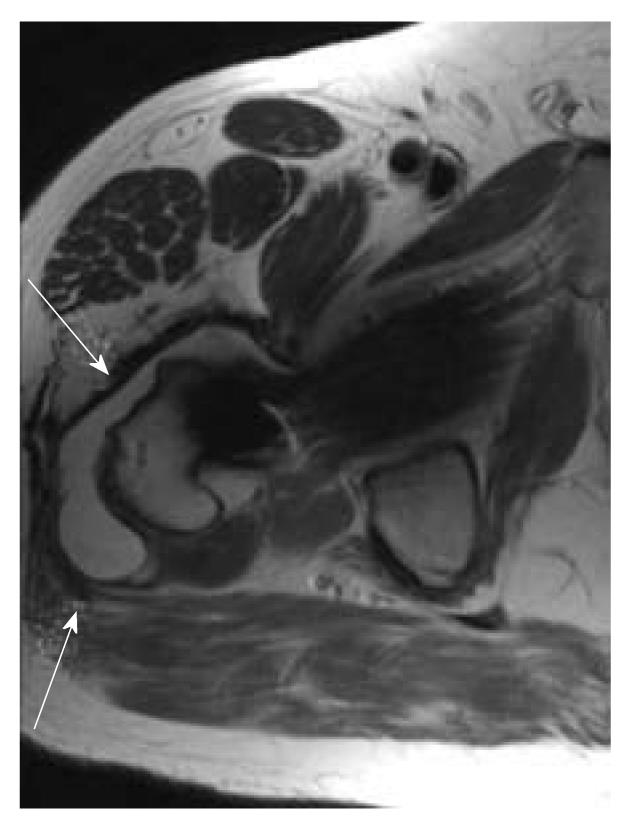 Figure 2 Complex pseudotumor-like fluid collection (arrows) around a painful metal-on-metal total hip arthroplasty.
---
Citation: Griffin JW, D'Apuzzo M, Browne JA. Management of failed metal-on-metal total hip arthroplasty. World J Orthop 2012; 3(6): 70-74
---