Copyright
©2011 Baishideng Publishing Group Co.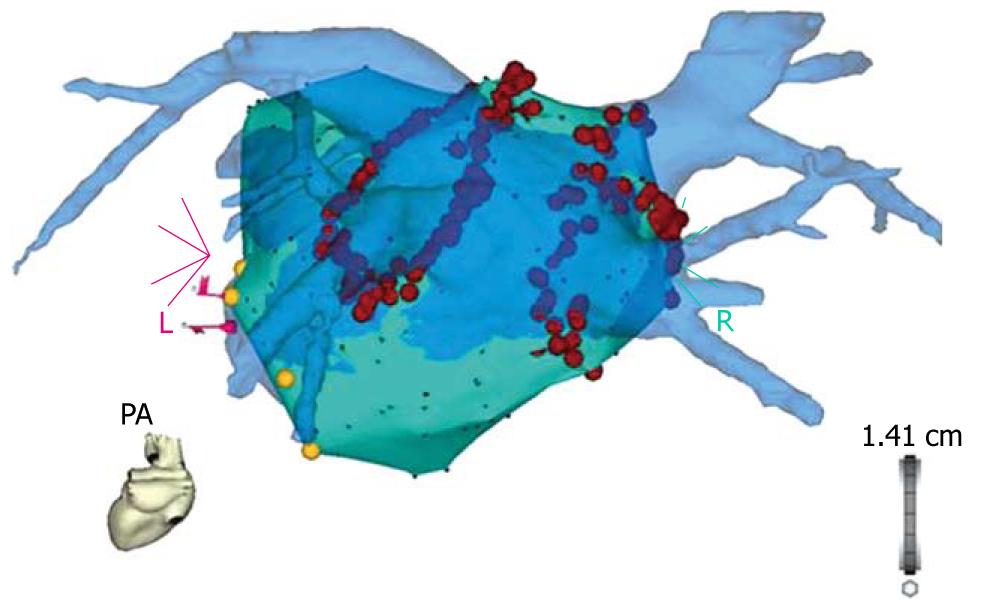 Figure 1 The blue 3D anatomical shell of the left atrium and the pulmonary veins, as acquired by pre-procedural computed tomography, is merged with the grey anatomical shell that was constructed with electro-anatomical mapping during the procedure (CARTO merge).
Note the red ablation tags which mark the circumferential ablation lesions around the pulmonary vein ostia.
---
Citation: Sohns C, Vollmann D, Luethje L, Dorenkamp M, Seegers J, Schmitto JD, Zabel M, Obenauer S. MDCT in the diagnostic algorithm in patients with symptomatic atrial fibrillation. World J Radiol 2011; 3(2): 41-46
---