Copyright
©2014 Baishideng Publishing Group Inc.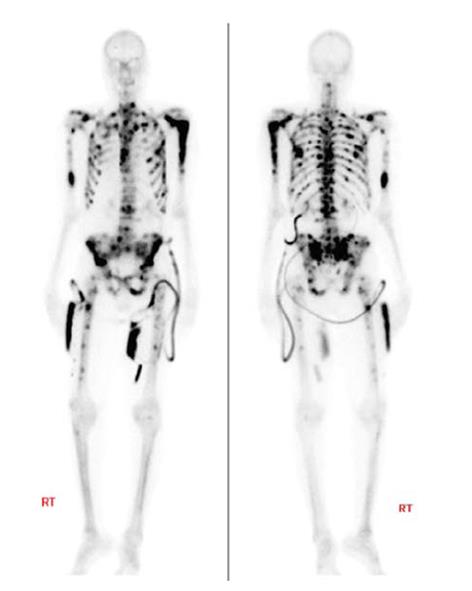 Figure 1 Sixty-one years old male with a history of high-grade Gleason 9 prostate cancer, diagnosed 8 years ago, treated with radiation treatment, prostatectomy, and androgen deprivation therapy.
Patient has significant uncontrolled pain throughout the skeleton. Bone scan demonstrates wide spread metastatic disease to the skeleton.
---
Citation: Wieder HA, Lassmann M, Allen-Auerbach MS, Czernin J, Herrmann K. Clinical use of bone-targeting radiopharmaceuticals with focus on alpha-emitters. World J Radiol 2014; 6(7): 480-485
---