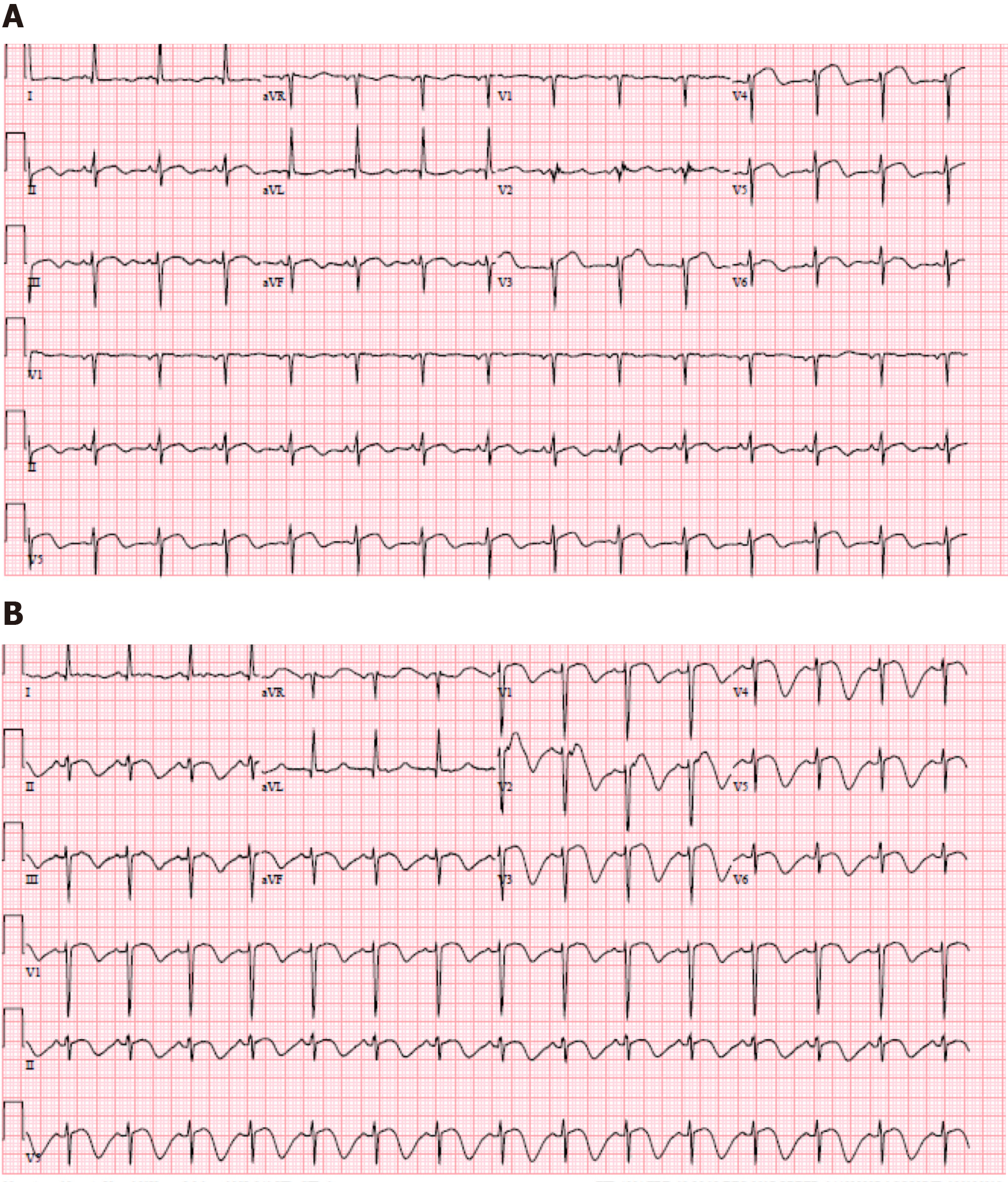 Figure 1 Electrocardiogram.
A: Electrocardiogram (ECG) showing ST elevations in leads V3-V5, and evidence of left ventricular hypertrophy with repolarization abnormality and prolonged QTc. B: ECG showing normal sinus rhythm with ST elevations in V1-V3 with deep T-wave inversions in the anterior-septal leads.

Figure 3 Coronary angiogram.
A: Coronary angiogram shows severely atretic distal left anterior descending artery and obtuse marginal coronary arteries; B: The posterolateral and posterior descending artery branches of the right coronary artery are severely narrowed distally.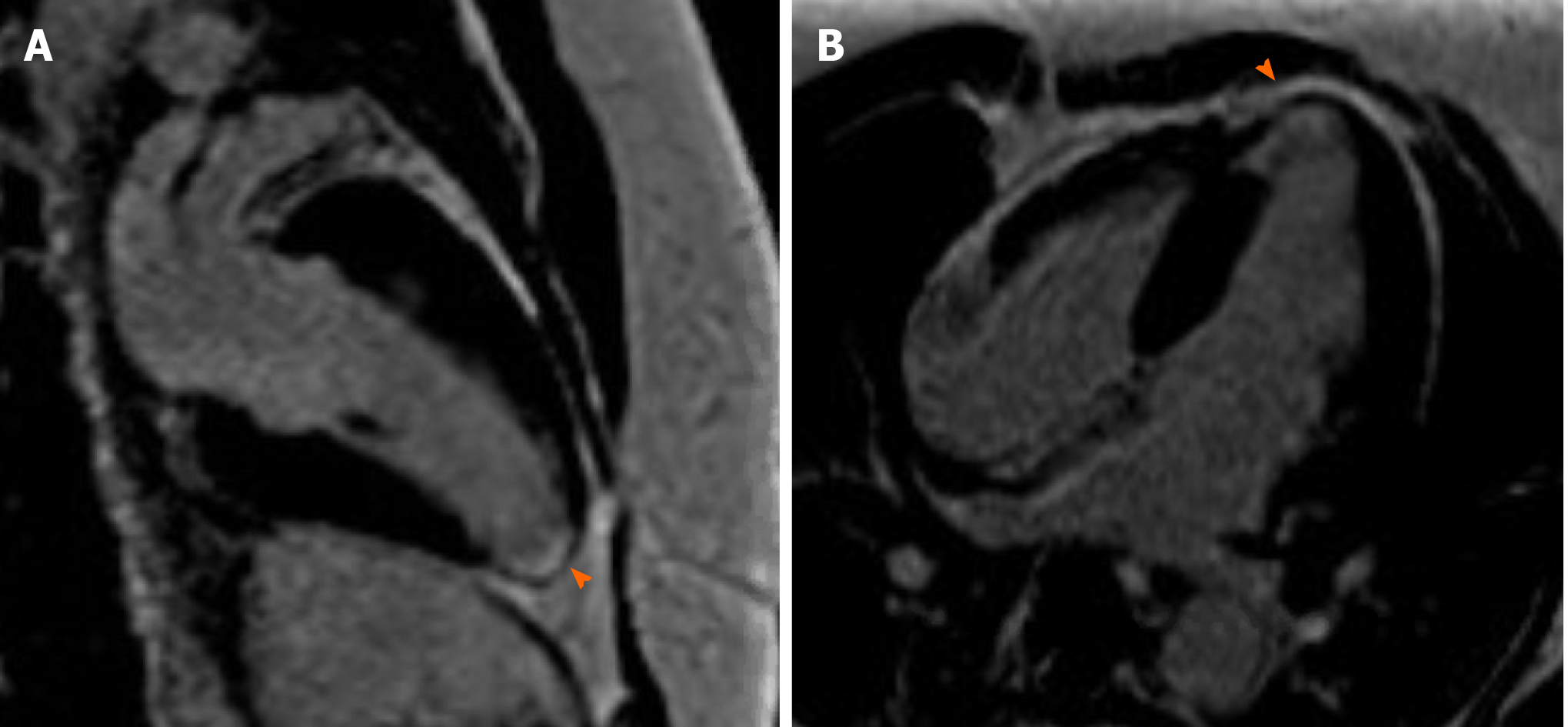 Figure 4 Cardiac magnetic resonance imaging shows delayed gadolinium enhancement suggestive of apical scarring and nonviability.
---
Citation: Grewal D, Mohammad A, Swamy P, Abudayyeh I, Mamas MA, Parwani P. Diffuse coronary artery vasospasm in a patient with subarachnoid hemorrhage: A case report. World J Cardiol 2020; 12(9): 468-474
---