Copyright
©The Author(s) 2017.
Published by Baishideng Publishing Group Inc. All rights reserved.
World J Gastrointest Surg.
Jan 27, 2017;
9(1): 25-36
Published online Jan 27, 2017. doi: 10.4240/wjgs.v9.i1.25
Uncommon presentation of a common disease - Bouveret's syndrome: A case report and systematic literature review
Yahya AL-Habbal, Matthew Ng, Department of Surgery, Box Hill Hospital, Victoria 3128, Australia
David Bird, Trevor McQuillan, Department of Surgery, the Northern Hospital, Victoria 3128, Australia
Haytham AL-Khaffaf, East Lancashire Hospitals NHS Trust, the Royal Blackburn Hospital, Blackburn BB2 3HH, United Kingdom
Author contributions: All the authors contributed to the manuscript.
Conflict-of-interest statement: The authors declare no conflicts of interest regarding this manuscript.
Data sharing statement: The dataset and statistical analysis is available from the corresponding author at yahya.al-habbal@easternhealth.org.au.
Open-Access: This article is an open-access article which was selected by an in-house editor and fully peer-reviewed by external reviewers. It is distributed in accordance with the Creative Commons Attribution Non Commercial (CC BY-NC 4.0) license, which permits others to distribute, remix, adapt, build upon this work non-commercially, and license their derivative works on different terms, provided the original work is properly cited and the use is non-commercial. See: http://creativecommons.org/licenses/by-nc/4.0/
Correspondence to: Yahya AL-Habbal, MBChB, MRCS, FRACS, Department of Surgery, Box Hill Hospital, 8 Arnold Street, Box Hill, Victoria 3128, Australia. yahya.al-habbal@easternhealth.org.au
Telephone: +61-409-942002 Fax: +61-394-645947
Received: September 2, 2016
Peer-review started: September 6, 2016
First decision: September 29, 2016
Revised: October 30, 2016
Accepted: December 7, 2016
Article in press: December 9, 2016
Published online: January 27, 2017

AIM
To investigate and summarise the current evidence surrounding management of Bouveret's syndrome (BS).
METHODS
A MEDLINE search was performed for the BS. The search was conducted independently by two clinicians (Yahya AL-Habbal and Matthew Ng) in April 2016. A case of BS is also described.
RESULTS
A total of 315 articles, published from 1967 to 2016, were found. For a clinically meaningful clinical review, articles published before 01/01/1990 and were excluded, leaving 235 unique articles to review. Twenty-seven articles were not available (neither by direct communication nor through inter-library transfer). These were also excluded. The final number of articles reviewed was 208. There were 161 case reports, 13 reviews, 23 images (radiological and clinical images), and 11 letters to editor. Female to male ratio was 1.82. Mean age was 74 years. Treatment modalities included laparotomy in the majority of cases, laparoscopic surgery, endoscopic surgery and shockwave lithotripsy.
CONCLUSION
There is limited evidence in the literature about the appropriate approach. We suggest an algorithm for management of BS.
Key Words:
Bouveret's syndrome, Biliary anomalies, Endoscopy, Digestive system, Duodenal obstruction diagnosis, Gallstones surgery, Gallstones complications, Duodenal obstruction etiology, Duodenal obstruction surgery, Intestinal fistula diagnosis, Humans
Core tip: Bouveret's syndrome is gastric outlet obstruction secondary to an impacted gallstone in the duodenum or stomach. There is limited evidence surrounding management of this rare syndrome. Here we systematically review the published cases and recommend a treatment algorithm to clinicians facing this syndrome in future.
---
Citation: AL-Habbal Y, Ng M, Bird D, McQuillan T, AL-Khaffaf H. Uncommon presentation of a common disease - Bouveret's syndrome: A case report and systematic literature review. World J Gastrointest Surg 2017; 9(1): 25-36
---
INTRODUCTION
Bouveret's syndrome (BS) was first described by Beaussier in 1770, but reported in the literature first by Leon Bouveret in 1896, where he had two cases[1]. Leon Bouveret was actually an internist but supported surgery[2]. BS is gastric outlet obstruction secondary to a gallstone impacted in the duodenum or stomach.
We report a 39-year-old lady who presented with upper abdominal pain and vomiting. She was diagnosed with BS after scans and endoscopy. Her gallstone was successfully removed by gastroscopy. Though her symptoms continued, a literature review was sought to manage her according to the recent evidence. Almost all the case reports and limited case series were in favour of conservative management. She was managed expectantly, but represented with ongoing pain.
The patient underwent laparoscopic cholecystectomy. The fistula was dissected and closed laparoscopically. On intra-operative cholangiogram, she had more bile duct stones which were treated by laparoscopic bile duct exploration and stone extraction. She did well in the post-operative course.
MATERIALS AND METHODS
MEDLINE and PubMed searches were performed for the terms BS. The search was conducted in April 2016. Three hundred and fifteen articles, published between 1967 and 2016, were identified. For a clinically meaningful clinical review, articles published before 01/01/1990 and were excluded, leaving 235 unique articles to review. Twenty-seven articles were not available (neither by direct communication nor through inter-library transfer). The final number of articles reviewed was 208 (Figure 1A).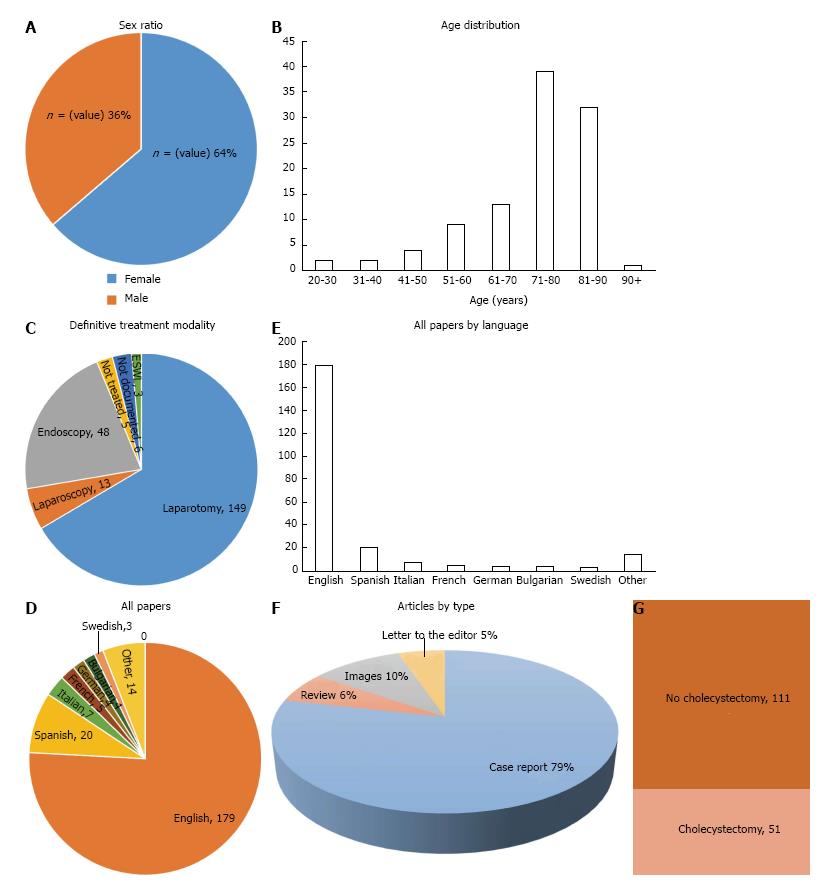 Figure 1 MEDLINE and PubMed searches were performed for the terms Bouveret's syndrome.
A: Sixty-four percent of the identified cases in the literature were female; B: Bouveret's syndrome is more common in elderly patients, with the majority of cases occurring above 71 years of age; C: While some cases were successfully treated endoscopically, the majority of cases require open surgical management; D and E: Articles not in English were translated to English using dependable medical dictionaries; F: Results of the literatures; G: In patients receiving surgical stone retrieval, the majority did not receive a concurrent or delayed cholecystectomy.
Data from retrieved articles were independently reviewed by the two authors (Yahya AL-Habbal and Matthew Ng) and data was extracted using a standardised collection tool. Data was analysed with descriptive statistics. In contrast to classic meta-analyses, statistical analysis was performed where the outcome was calculated as the percentages of an event (without comparison) in pseudo-cohorts of observed patients.
RESULTS
Articles comprised 161 case reports[3-163], 13 reviews[164-176], 23 images reports (radiological and clinical images[177-198] and 11 letters to the editor[199-209], as illustrated in (Figure 1F).
Articles were written in multiple languages. English articles constituted the main bulk of the literature (176 articles, 77%). The rest were Spanish (20 articles, 9%), Italian (7 articles, 3%) French (5 articles, 2%), and other languages (13%). These other languages include: Bulgaria, South Korean, Japanese, German, Romanian, Turkish, Hungarian, Ukrainian, and Czech. Articles not in English were translated to English using dependable medical dictionaries (Figure 1D and E).
A 39 years old lady presenting to the emergency department with two-week history of epigastric and right upper quadrant pain. The pain was constant, dull, and radiating to the back, she had acidity and reflux symptoms, nausea and vomiting. There was no history of jaundice, or weight loss.
On examination she was mildly dehydrated. Pulse rate was 92 beats/min and temperature was 37.3°. She was tender in the epigastrium and right upper quadrant, with a negative Murphy's sign.
Initial blood tests showed high white cells count 13.9 × 109. Her liver functions were deranged. Bilirubin was 14 IU/L, ALP 285 IU/L, ALT 335 IU/L, GGT 445 IU/L, and ALT 0f 205 IU/L. Her lipase was mildly raised at 455 IU/L (normal range < 45 IU/L).
With this mixed picture the initial differential diagnosis was cholangitis or pancreatitis, or Mirrizzi syndrome.
The patient was referred for an ultrasound (US) scan. The images were degraded by pneumobilia and, while difficult to characterize, demonstrated a contracted gallbladder without stones. Common bile duct was 10 mm with mild intrahepatic biliary tree dilatation (Figure 2). CT scan obtained to further characterize the gallbladder demonstrated large-volume pneumobilia, a fistula between the distal stomach and the collapsed gallbladder, and oral contrast in the region of the gallbladder neck.
There was an opacity in the stomach that was interpreted as hypo-dense gallstone in the stomach (Figures 3 and 4). At this point the diagnosis of cholecysto-gastric fistula secondary to gallstone disease with subsequent intermittent gastric outlet was made.
Upper GI endoscopy confirmed the presence of gallstone in the stomach and fistula orifice (Figure 5). The stone was successfully retrieved by snare (Figure 6). Patient's symptoms improved significantly and ultimately discharged home after 2 d. Her liver functions normalized before discharge. Given that there was no evidence of any further gallstones, and after reviewing the current evidence and practice, we decided to manage her expectantly.
Upon follow up, it was found that the patient was still complaining of abdominal pain. An MRCP done at this point that showed more gallstones have fallen into the bile duct.
She underwent a laparoscopic cholecystectomy. The operation revealed adhesions between the gallbladder and distal stomach. No real fistular tract was seen, but dense adhesions were ligated by an Endoloop. Intra-operative cholangiogram confirmed bile duct stones. These were difficult to be retrieved by trans-cystic exploration. A laparoscopic bile duct exploration was performed. Several stones were successfully retrieved. Bile duct repaired primarily by 4/0 monofilament non-absorbable suture material. The postoperatrive course has been uneventful.
DISCUSSION
BS is a rare cause of gastric outlet obstruction caused by gallstones. The stone(s) tend to migrate secondary to fistulation. The fistula can be cholecystogastric (less common) or more commonly, cholecystoduodenal. BS constitutes 1%-3% of cases of gall stone ileus which in turn complicates only 0.3%-4% cases of cholelithisasis[91,107]. BS can be associated with high mortality (up to 12%) mainly due to the frailty of patients[136]. The pathophysiology is usually caused by prolonged pressure, ischemia, and then fistulation and stone migration. The stone(s) then obstruct the gastric outlet or duodenum. A collection of small stones can produce the same picture[210]. Malignancy can also produce fistulation and stone migration. This has been reported by Sharma et al[35] where the patient underwent laparotomy and stone extraction with gastro-jejunostomy to relieve the obstruction, while Shinoda et al[34] offered a curative cancer resection and fistula repair in a similar case of fistulating cancer.
In one interesting variant of BS, a patient presented with upper abdominal pain 10 years after Roux-en-Y Billroth II resection for benign disease. A stone retrieved from the duodenum after laparotomy[64]. There have been a few cases in the literature where BS presented with pancreatitis[33,122]. The stone(s) can be lodged tightly in the duodenum causing necrosis and intra or extra-peritoneal perforation[109].
BS has been reported many times as a single case report. A few reports included more than one case[99,130,153,160,163,173,188]. These patients usually present with abdominal pain and vomiting as universally reported. There was one case in which the vomiting was severe to the point of causing Boerhaaves oesophageal rupture[63]. The diagnosis is usually late given the uncommon and vague nature of its symptoms. In about one-third of cases the diagnosis can be made by a plain abdominal film that demonstrates the classical Rigler's triad of a dilated stomach, pneumobilia, and a radio-opaque shadow in the region of the duodenum representing the ectopic gallstone[47,209-213]. There have been some reported cases of migrating stone into the mediastinum after relieving an obstructed duodenum of BS via endoscope[71]. Ultrasound can be helpful as indicated in some papers[184], but the study can be greatly degraded by the presence of gas in the biliary tree. Historical data shows that the diagnosis has only been made preoperatively in 50% of cases[80]. Due to the nearby inflammation, the gallbladder can be FDG/PET positive[178].
Spontaneous resolution can occur when the impacted stone falls back away from the pyloric orifice[16], but this can be associated with further bowel obstruction distal to the stomach and duodenum (gall stone ileus)[114,141]. On the other hand, the condition can be fatal due to the profound metabolic derangement[13], and later by sepsis and multi-organ failure[62].
In our review, the sex (female to male) ratio was (1.82), female being 64% and male being 36% (Figure 1A). Age distribution of these cases showed majority of cases being elderly patients above 60 years old with the average age of (74 ± 13), and minority less than 30 years old (Figure 1B).
There are multiple available treatment modalities. This includes laparotomy, laparoscopy, endoscopy and ESWL (Figure 1C). Majority of cases were treated with laparotomy and stone extraction through either an enterotomy or gastrotomy (146 cases, 71%). Successful laparoscopic treatment was also possible (13 cases, 6%). Some of patients had a radical procedure where the procedure was combined with cholecystectomy (51 cases, 25%), as illustrated in (Figure 1G). The advantages of doing cholecystectomy is not only removing the source of stones, but eliminating the theoretical carcinogenic risk of gastro-intestinal juices contacting the biliary tree[212]. Cholecystectomy has been described as a single procedure combined with fistula dissection and closure, or as a separate procedure done later on elective or semi-urgent basis (like our case).
With the recent advents in endoscopic technology, endoscopic treatment was tried in 160 cases (77%) and was successful in removing the stone in 46 cases of patients (29%). This was either through direct visualization and retrieval of the stone or combined with a lithotripsy method (laser, mechanical, shockwave). This is more than the reported 10% success rate in earlier narrative review of BS[168]. In recent years, therapeutic endoscopy has been more frequently and successfully used to extract the obstructing stone(s). This might be attributed to improved lithotripsy, better optical instruments and improved graspers and nets to extract gallstones.
Extracorporeal shock-wave lithotripsy (ESWL) has been described by Gemmel et al[115], Chick et al[181], Dumonceau et al[130] and Tanwar et al[23] which was successful combined with either endoscopy alone or laparotomy to remove stone fragments from distal bowels. Intracorporeal lithotripsy using water jet[6], or other mechanical methods[139], have been described.
It is estimated that up to 90% of patients will need some form of surgical intervention[173]. These interventions can vary but mainly depend on the patient's age and co-morbidities. The vast majority of these stones pass spontaneously without producing obstruction. Stones that obstruct the digestive tract are usually greater than 2-2.5 cm in diameter[175]. Cholecystostomy has been tried to treat associated cholecystitis but this has not been associated with a great deal of success[145]. Sometimes, to alleviate the obstruction and allow patients to eat and drink, an interim bypass procedure has been described[53]. Subtotal cholecystectomy and drain tube insertion is another option which is safe and successful[8,178].
A minority of cases in the literature were not treated due to either severely compromised patients or spontaneous resolution (5 cases, 2%). In addition, there were some reports where the treatment modality was not mentioned (6 cases, 3%).
After reviewing the (review) articles of BS, it was noted the majority of these reviews are more or less narrative reviews and not systematic, except three reviews[165,166,170]. A summary of these articles can be found in Table 1. There were issues with the previously done reviews being either limited to English language (thus excluding almost 15% of the literature) or incomplete not including all the papers. The limitation of our paper is the fact that we excluded 27 articles as we could not get them through multiple available channels. But almost all of these articles were published prior to 1995 and are case reports including single cases, or images for doctors.
| | | | | | | | | | | |
| --- | --- | --- | --- | --- | --- | --- | --- | --- | --- | --- |
| Ref. | Year | No. articles | No. cases | Age (mean ± SD) | %Female | Endoscopy performed | Nonsurgical treatment success | Enterolithotomy | Cholecystectomy | Mortality/major complications |
| Cappell et al[165] | 2006 | 111 | 128 | 74.1 ± 11.1 | 65.10% | 63% | 18.00% | 98/128 = 76.6% | 40/98 = 40.8% | 16/98 = 16.3% |
| Lowe et al[170] | 2005 | 39 | 44 | 73 ± 13.5 | 68% | 51% | 13.60% | 40/44 = 90.9% | 36% | 19%-24% |
| Frattaroli et al[166] | 1997 | 79 | 79 | 68.6 | 65% | 60% | 14% | 93% | Not reported | 12%-33% |
Finally, the term pseudo BS has been used in the literature once to describe the condition of gall stones and gastric outlet obstruction due to external duodenal or pyloric compression (akin to Mirizzi's type I)[213].
In conclusion, with the current paucity of high level of scientific evidence about BS, the management remains highly arbitrary. Here we present a young patient with BS who failed conservative measures, and suggest a treatment algorithm for these patients. The management of this uncommon condition should be tailored to the patient's clinical presentation and morbidities. Perhaps a more radical treatment (which might include cholecystectomy) should be offered to young patients and patients with ongoing symptoms. Whenever possible, endoscopic approach should be offered first after immediate resuscitation, with stone extraction and lithotripsy as two options. If that fails, surgical management with enterolithotomy or gastrolithotomy depended on stone position. We do not recommend immediate cholecystectomy or fistula dissection as this can be associated with significant morbidity and mortality. Delayed cholecystectomy and fistula repair should be offered electively to patients with persistent symptoms or patients younger than 50 years old.
ACKNOWLEDGMENTS
Eastern Health Library Service, Box Hill Library, Victoria, Australia for their assistance in retrieving full-text articles.
COMMENTS
Background
Bouveret's syndrome (BS) is a rare complication of gallstone disease, where a gallstone erodes into the duodenum and causes gastric outlet obstruction following impaction in the stomach or duodenum. The stone must be removed to restore normal function of the gastrointestinal tract. This may be done via laparotomy or laparoscopic stone removal, or more recently, using lithotripsy with or without endoscopic retrieval to dislodge the stone.
Research frontiers
The literature surrounding BS is sparse and consists mainly of case reports and series. Reviews of these cases have been few and far between, with the most recent dating back to 2006. In this time, endoscopy, endoscopic interventions, and laparoscopy have improved, potentially offering new options for managing these patients.
Innovations and breakthroughs
In this study the authors systematically reviewed the published cases of BS from 1990 to the present. While laparotomy and laparoscopy were performed in a significant number of cases, endoscopic treatment has become much more successful with the advent of improved lithotripsy, improved endoscopic retrieval devices, and improved visualisation. Extracorporeal shockwave lithotripsy has also been successfully used in multiple cases.
Applications
They recommend that patients presenting with BS should be initially managed with attempted endoscopic retrieval, with or without lithotripsy, followed by open or laparoscopic surgical retrieval via enterotomy or gastrotomy if unsuccessful. In younger, healthier patients, a delayed cholecystectomy may be performed, however in older or multiply comorbid patients, this may be omitted from the treatment algorithm.
Terminology
BS is gastric obstruction due to an impacted gallstone in the duodenum or gastric outlet. Lithotripsy is the act of breaking a stone into multiple smaller pieces. This may be effected with extracorporeal shock waves, using a mechanical lithotripter, or a laser device.
Peer-review
In this systematic review, the authors have presented a thorough and critical analysis of the published cases of BS, and recommended an appropriate treatment algorithm for future cases.
Manuscript source: Unsolicited manuscript
Specialty type: Gastroenterology and hepatology
Country of origin: Australia
Peer-review report classification
Grade A (Excellent): A
Grade B (Very good): B, B
Grade C (Good): 0
Grade D (Fair): 0
Grade E (Poor): 0
P- Reviewer: Du JJ, He ST, Liu BR S- Editor: Qiu S L- Editor: A E- Editor: Lu YJ