Figure 2 New care plan was developed with the National Health Service England and National Health Service improvement west midlands our region diabetes expert advisory group, right care, and the pharmacy local professional network.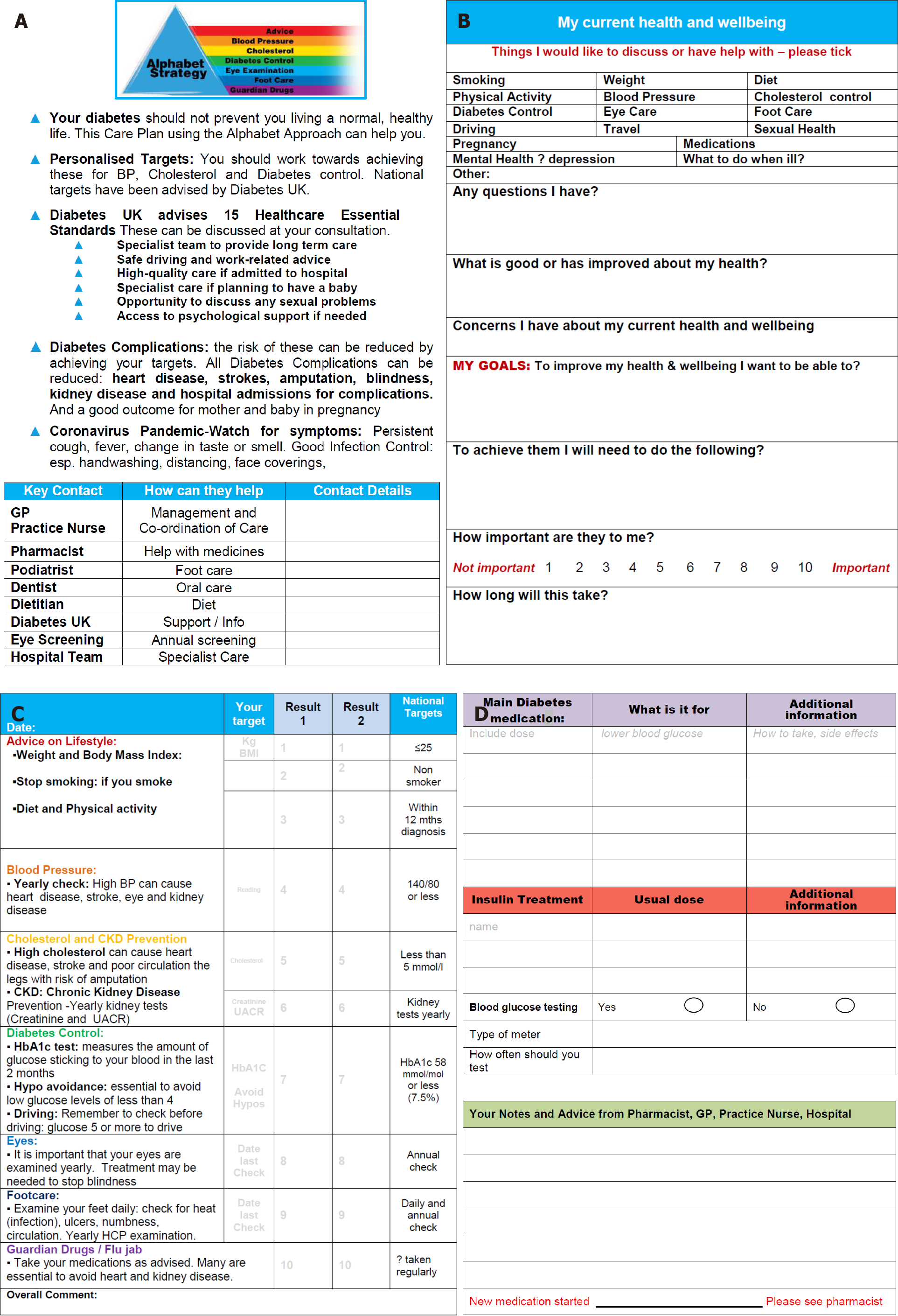 Figure 3 The alphabet strategy care plan.
A: Introduction and contacts; B: Personal concerns and goals; C: National diabetes audit data and individualised target; D: Drugs and pharmacist reviews.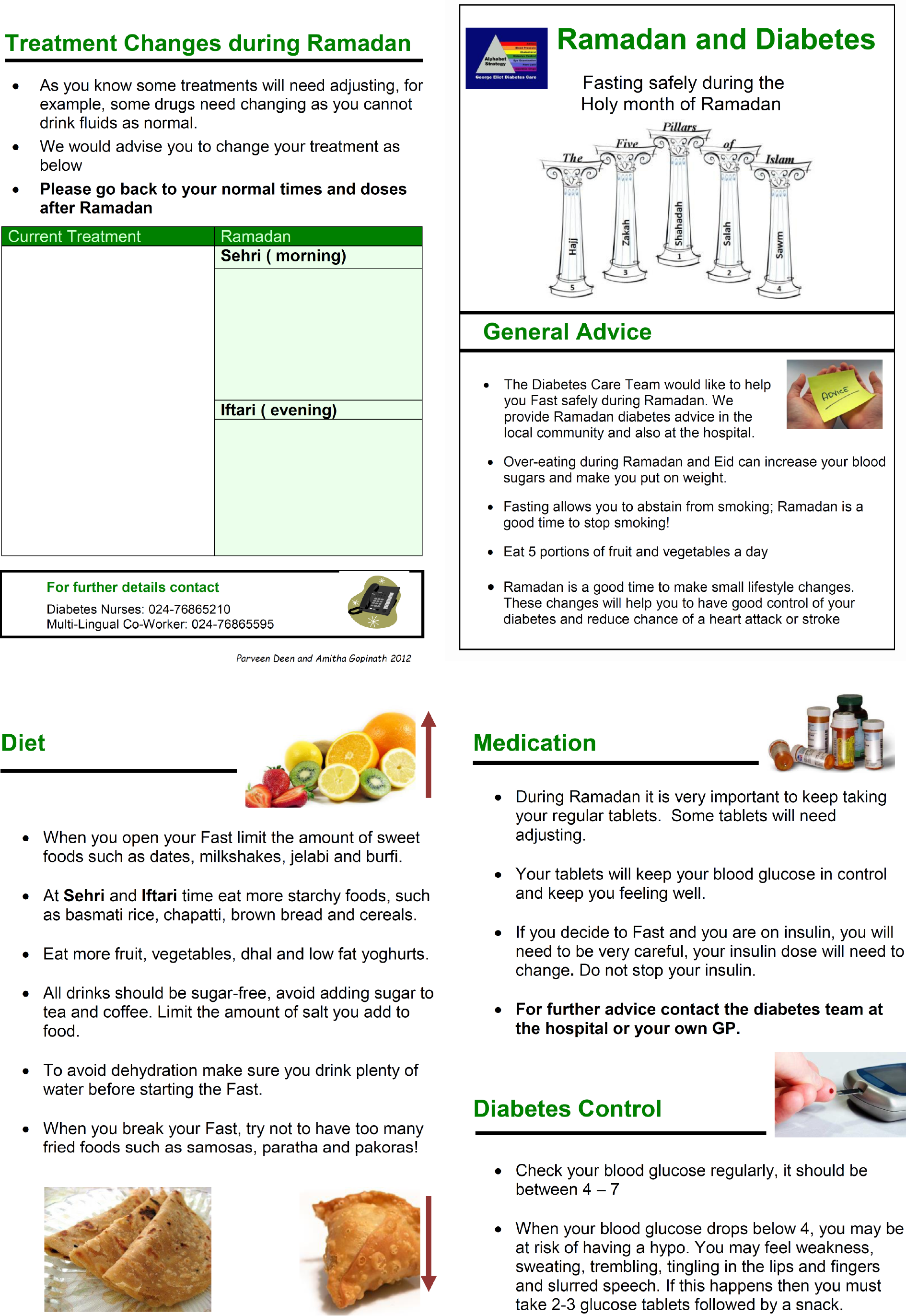 Figure 4 Ramadan advice leaflets.
This includes a table to state what change in medication may be needed during Ramadan.
---
Citation: Upreti R, Lee JD, Kotecha S, Patel V. Alphabet strategy for diabetes care: A checklist approach in the time of COVID-19 and beyond. World J Diabetes 2021; 12(4): 407-419
---