World J Gastrointest Oncol.
Jun 15, 2017;
9(6): 263-267
Published online Jun 15, 2017. doi: 10.4251/wjgo.v9.i6.263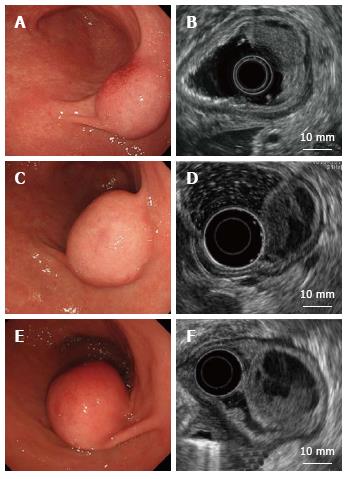 Figure 1 Endoscopic and endoscopic ultrasound findings.
A: A submucosal tumor covered with a normal mucosa; B: An iso/hypoechoic mass with cystic components in the third layer; C, D: One year later; E, F: Four years later. The tumor increased in size and became pedunculated. Solid and multicystic parts both grew larger without muscle invasion.
---
Citation: Kawara F, Tanaka S, Yamasaki T, Morita Y, Ohara Y, Okabe Y, Hoshi N, Toyonaga T, Umegaki E, Yokozaki H, Hirose T, Azuma T. Gastric plexiform fibromyxoma resected by endoscopic submucosal dissection after observation of chronological changes: A case report. World J Gastrointest Oncol 2017; 9(6): 263-267
---