World J Gastrointest Oncol.
Nov 15, 2016;
8(11): 801-804
Published online Nov 15, 2016. doi: 10.4251/wjgo.v8.i11.801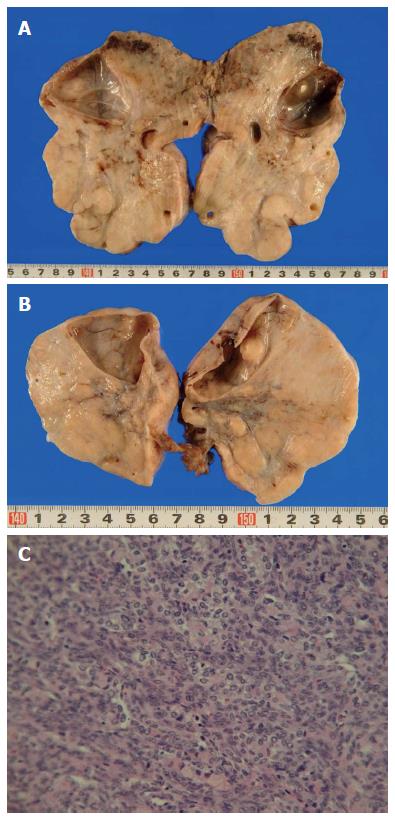 Figure 3 Resected ovarian tumors measured 15 cm (right) (A) and 8 cm (left) (B) in diameter.
The tumors were solid with multiple mucus-containing cysts. Histological examination of the resected ovarian specimens confirmed that the tumors were composed of poorly differentiated adenocarcinoma similar to the gastric tumor (C).
---
Citation: Okamoto M, Maeda K, Yanagitani A, Tanaka K. Case of pseudo-Meigs' syndrome caused by gastric cancer-related metastatic ovarian tumor with prolonged survival. World J Gastrointest Oncol 2016; 8(11): 801-804
---