World J Gastrointest Oncol.
Jun 15, 2021;
13(6): 462-471
Published online Jun 15, 2021. doi: 10.4251/wjgo.v13.i6.462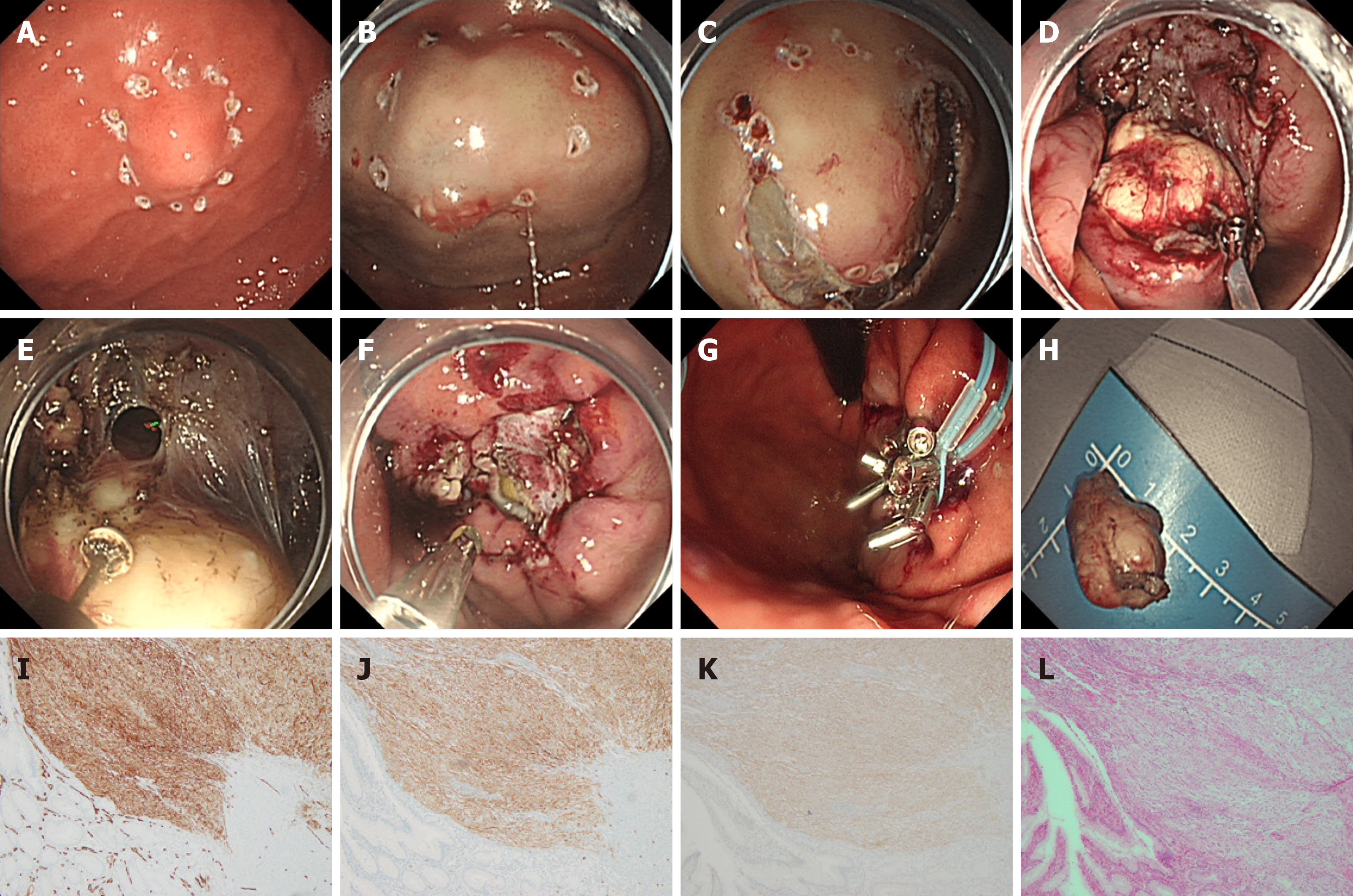 Figure 3 Endoscopic full-thickness resection treatment of gastric stromal tumor.
A: Gastric stromal tumor (GST) of the gastric body near the fundus; B: Submucosal injection around the GST was performed by injection needle; C: Circumferential incision of the submucosa around the tumor; D: Traction of the exposed tumor with the clip-and-snare method; E: An IT knife was used to separate the root of the tumor, and the local full-thickness gastric wall was cut open; F: After full-layer resection, the wound was treated with hot biopsy forceps for hot coagulation and hemostasis; G: After tumor resection, the wound was sealed with a titanium clip and a nylon ring for a purse pocket suture; H: Complete resection of the tumor body for examination; I-K: CD34 (I), CD117 (J), and DOG-1 (K) were all expressed; L: Mitotic figure count ≤ 5/50 high-power fields.
---
Citation: Chen ZM, Peng MS, Wang LS, Xu ZL. Efficacy and safety of endoscopic resection in treatment of small gastric stromal tumors: A state-of-the-art review. World J Gastrointest Oncol 2021; 13(6): 462-471
---