World J Gastrointest Oncol.
May 15, 2019;
11(5): 377-392
Published online May 15, 2019. doi: 10.4251/wjgo.v11.i5.377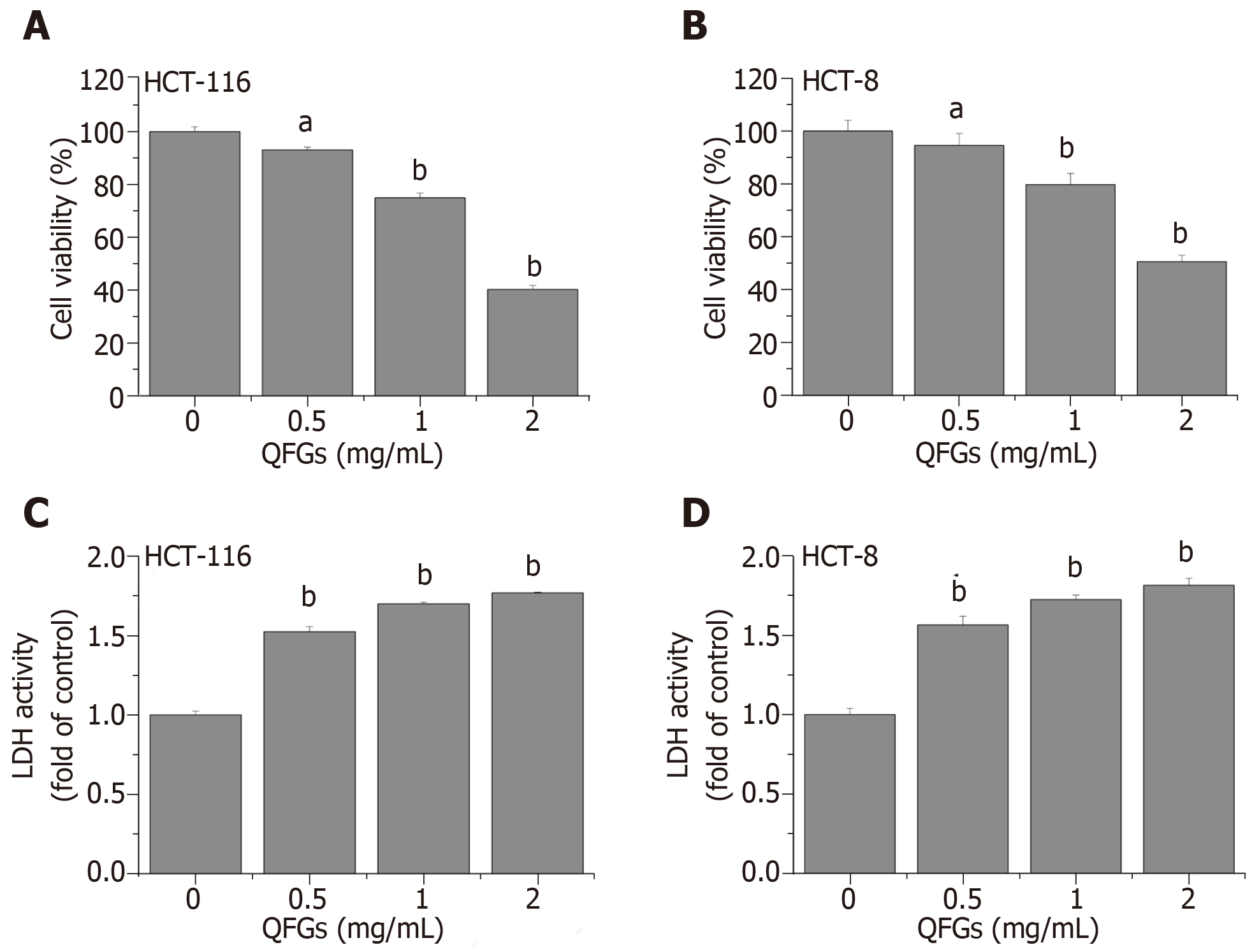 Figure 1 Effect of QFGs on the viability and cytotoxicity of HCT-116 and HCT-8 cells. A, B: Cell viability was measured by MTT assay; C, D: Cytotoxicity was measured by LDH assay. aP < 0.05, bP < 0.01 vs the control group. QFGs: Qingjie Fuzheng granules; LDH: Lactate dehydrogenase.
---
Citation: Yang H, Liu JX, Shang HX, Lin S, Zhao JY, Lin JM. Qingjie Fuzheng granules inhibit colorectal cancer cell growth by the PI3K/AKT and ERK pathways. World J Gastrointest Oncol 2019; 11(5): 377-392
---