World J Gastrointest Oncol.
Feb 15, 2019;
11(2): 102-116
Published online Feb 15, 2019. doi: 10.4251/wjgo.v11.i2.102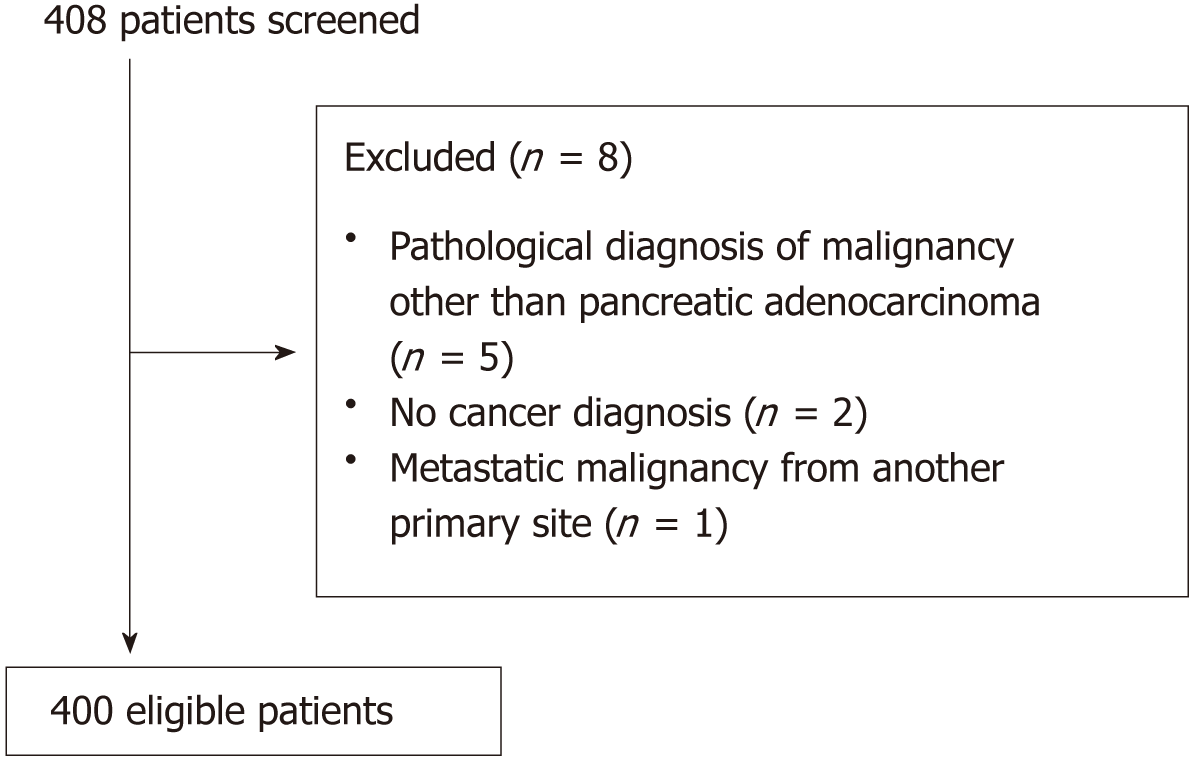 Figure 1 Pancreatic Ductal Adenocarcinoma patient selection flow diagram: A total of 408 patients were screened; 400 patients were eligible. Six patients were excluded due to having diagnoses of other malignancies other than Pancreatic Ductal Adenocarcinoma; the remaining 2 patients excluded did not have a confirmed malignancy and were therefore excluded. n: Number of patients.
---
Citation: Fulton AJ, Lamarca A, Nuttall C, McCallum L, Pihlak R, O'Reilly D, Lalloo F, McNamara MG, Hubner RA, Clancy T, Valle JW. Identification of patients with pancreatic adenocarcinoma due to inheritable mutation: Challenges of daily clinical practice. World J Gastrointest Oncol 2019; 11(2): 102-116
---