World J Gastrointest Oncol.
Apr 15, 2021;
13(4): 238-251
Published online Apr 15, 2021. doi: 10.4251/wjgo.v13.i4.238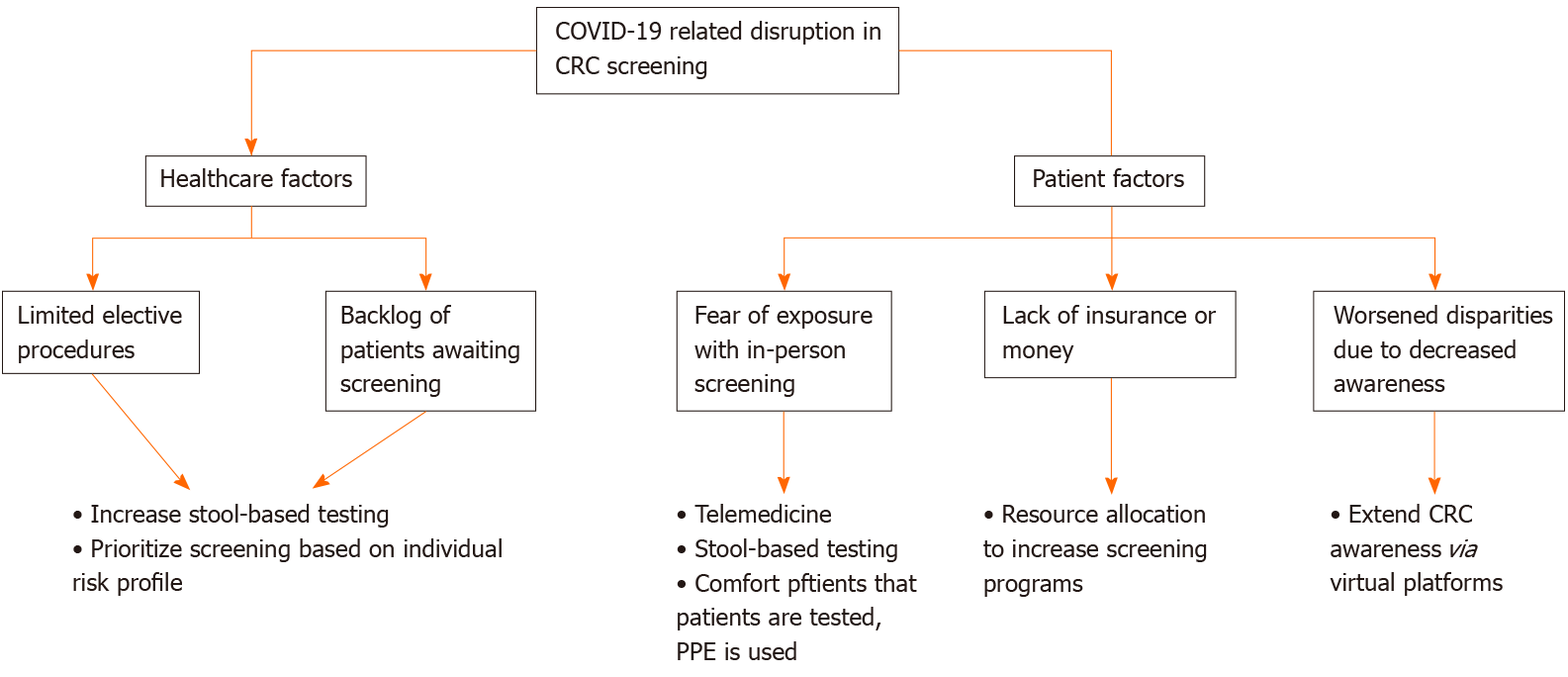 Figure 1 Summary of the disruption of coronavirus disease 2019 on the standard of care for colorectal cancer screening as well as possible solutions to these problems.
COVID-19: Coronavirus disease 2019; CRC: Colorectal cancer.
---
Citation: Kadakuntla A, Wang T, Medgyesy K, Rrapi E, Litynski J, Adynski G, Tadros M. Colorectal cancer screening in the COVID-19 era. World J Gastrointest Oncol 2021; 13(4): 238-251
---