World J Gastrointest Endosc.
Apr 25, 2016;
8(8): 374-377
Published online Apr 25, 2016. doi: 10.4253/wjge.v8.i8.374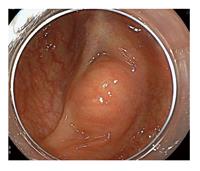 Figure 1 Endoscopic view of a 10 mm submucosal mass in the lower rectum located 15 cm from the anal verge at the staple line of a previous anastomosis.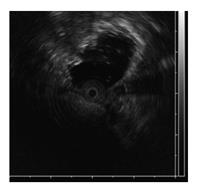 Figure 2 Endoscopic ultrasonography showed a well-circumscribed submucosal tumor with a hyper-echoic appearance.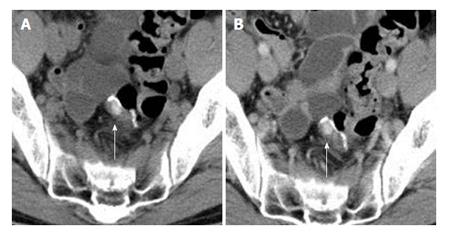 Figure 3 Un-enhanced and intravenous contrast-enhanced computed tomography scans of the abdomen show a slightly hyperdense mass in the rectal wall without contract enhancement (white arrow).
A: Unenhanced CT; B: Contrast enhanced CT. CT: Computed tomography.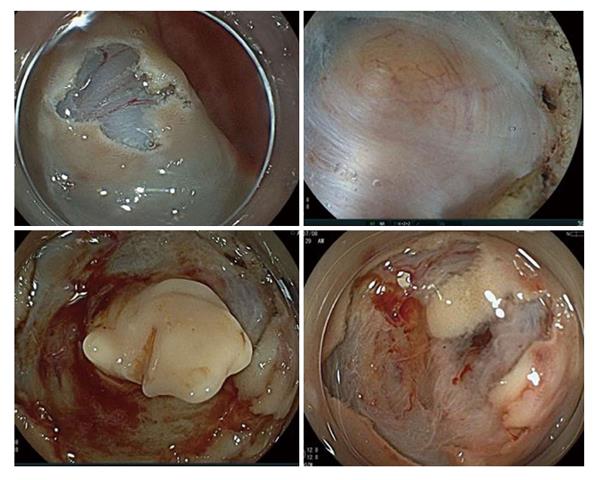 Figure 4 A cruciate incision over the lesion with the cutting needle knife technique revealed soft, white submucosal tissue.
The wall of the cavity was left intact.
---
Citation: Morimoto M, Koinuma K, Lefor AK, Horie H, Ito H, Sata N, Hayashi Y, Sunada K, Yamamoto H. Diagnosis of a submucosal mass at the staple line after sigmoid colon cancer resection by endoscopic cutting-mucosa biopsy. World J Gastrointest Endosc 2016; 8(8): 374-377
---