Copyright
©2014 Baishideng Publishing Group Co.
World J Gastrointest Endosc.
Jan 16, 2014;
6(1): 20-26
Published online Jan 16, 2014. doi: 10.4253/wjge.v6.i1.20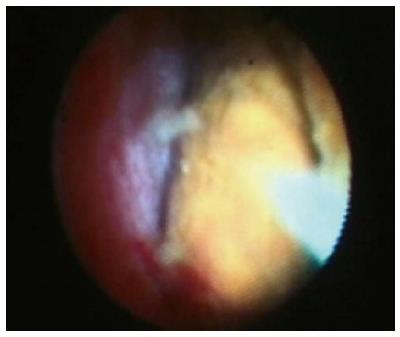 Figure 1 Peroral cholangioscopy aspect of a large bile duct stone.
The stone was treated by visually guided laser lithotripsy and was completely removed. Overall, 4 giant stones and 5 intrahepatic stones with difficult access were completely removed.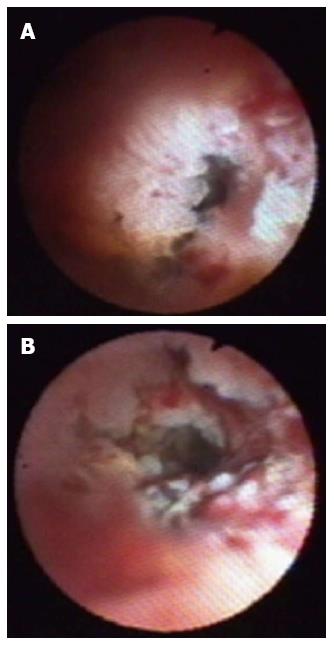 Figure 2 Cholangioscopic aspect of a malignant bile duct tumor.
A circular stenosis can be seen, and irregular polypoid tissue with irregular margins indicates the cholangioscopic criteria for malignancy. A: Cholangoscopic aspect of a patient with hilar cholangiocarcinoma; B: Cholangioscopic picture of another patient with cholangiocarcinoma.

Figure 3 Endoscopic retrograde cholangiography fluoroscopic images and video illustrations of different cases.
A: Patient with multiple papillary bile duct polyps; histology revealed adenoma with high-grade intraepithelial neoplasia, liver transplantation was successfully performed; B: Patient with intrahepatic stones (S7/8) treated by laser lithotripsy; C: Patient with stenosis of the left hepatic duct; histology revealed cholangiocellular carcinoma. Peroral cholangioscopy revealed that the right hepatic duct was without signs of infiltration, and left hemihepatectomy was successfully performed.
---
Citation: Prinz C, Weber A, Goecke S, Neu B, Meining A, Frimberger E. A new peroral mother-baby endoscope system for biliary tract disorders. World J Gastrointest Endosc 2014; 6(1): 20-26
---