Copyright
©2013 Baishideng Publishing Group Co.
World J Gastrointest Endosc.
Aug 16, 2013;
5(8): 379-390
Published online Aug 16, 2013. doi: 10.4253/wjge.v5.i8.379

Figure 1 Endoscopic images of botulinum toxin injection.
Injection with the standard sclerotherapy needle deep intramuscular in the region of the cardia. A: Prograde injection with an endoscopic view of the distal esophagus; B: Retrograde injection with a retroflexed view of the cardia.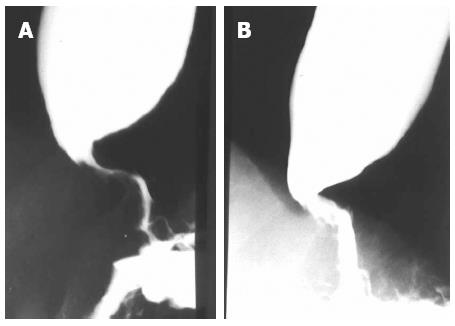 Figure 2 Radiologic image of the esophagus of an elderly patient.
A: Before Botox injection; B: After Botox injection, with a decrease of the diameter in the area of the lower esophageal sphincter.

Figure 3 Pneumatic dilation with a rigiflex balloon.
A: Endoscopic image; B: Radiologic images. The waist of the balloon lies in the region of the lower esophageal sphincter.

Figure 4 Endoscopic images of patients with achalasia.
A: Early achalasia; B: Advanced achalasia with a megaesophagus, hyperplasia of the esophageal epithelium.
---
Citation: Müller M, Eckardt AJ, Wehrmann T. Endoscopic approach to achalasia. World J Gastrointest Endosc 2013; 5(8): 379-390
---