World J Gastrointest Endosc.
Jun 16, 2010;
2(6): 232-234
Published online Jun 16, 2010. doi: 10.4253/wjge.v2.i6.232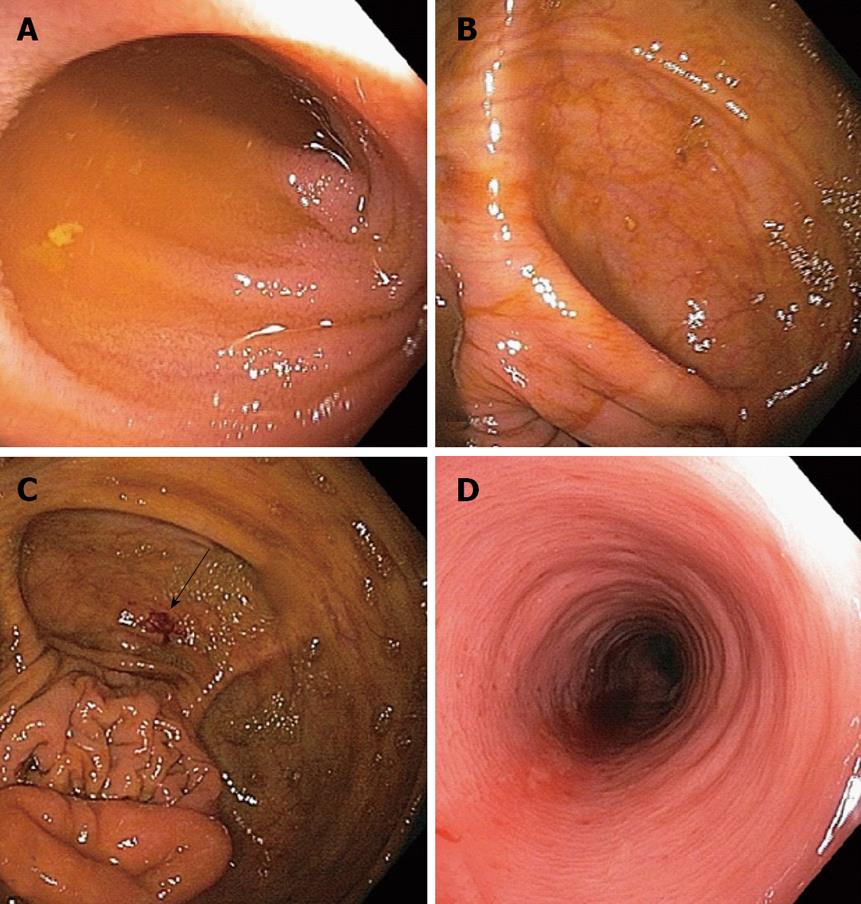 Figure 1 Colonoscopic images.
A: Normal terminal ileum; B: Normal cecum; C: Biopsy site in cecum (white arrow), remote from appendix; D: Colitis in left colon characterized by erythema, loss of vascular pattern and friability.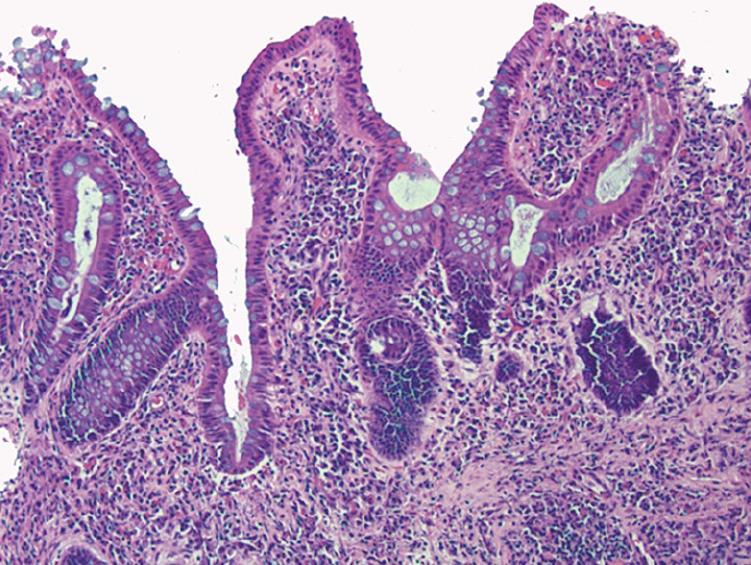 Figure 2 Histopathology: Chronic active colitis characterized by marked inflammation, prominent architectural distortion and a focal surface erosion.
No granulomas were noted.
---
Citation: Bachir NM, Feagins LA. Postcolonoscopy appendicitis in a patient with active ulcerative colitis. World J Gastrointest Endosc 2010; 2(6): 232-234
---