World J Gastrointest Endosc.
Jan 16, 2010;
2(1): 44-46
Published online Jan 16, 2010. doi: 10.4253/wjge.v2.i1.44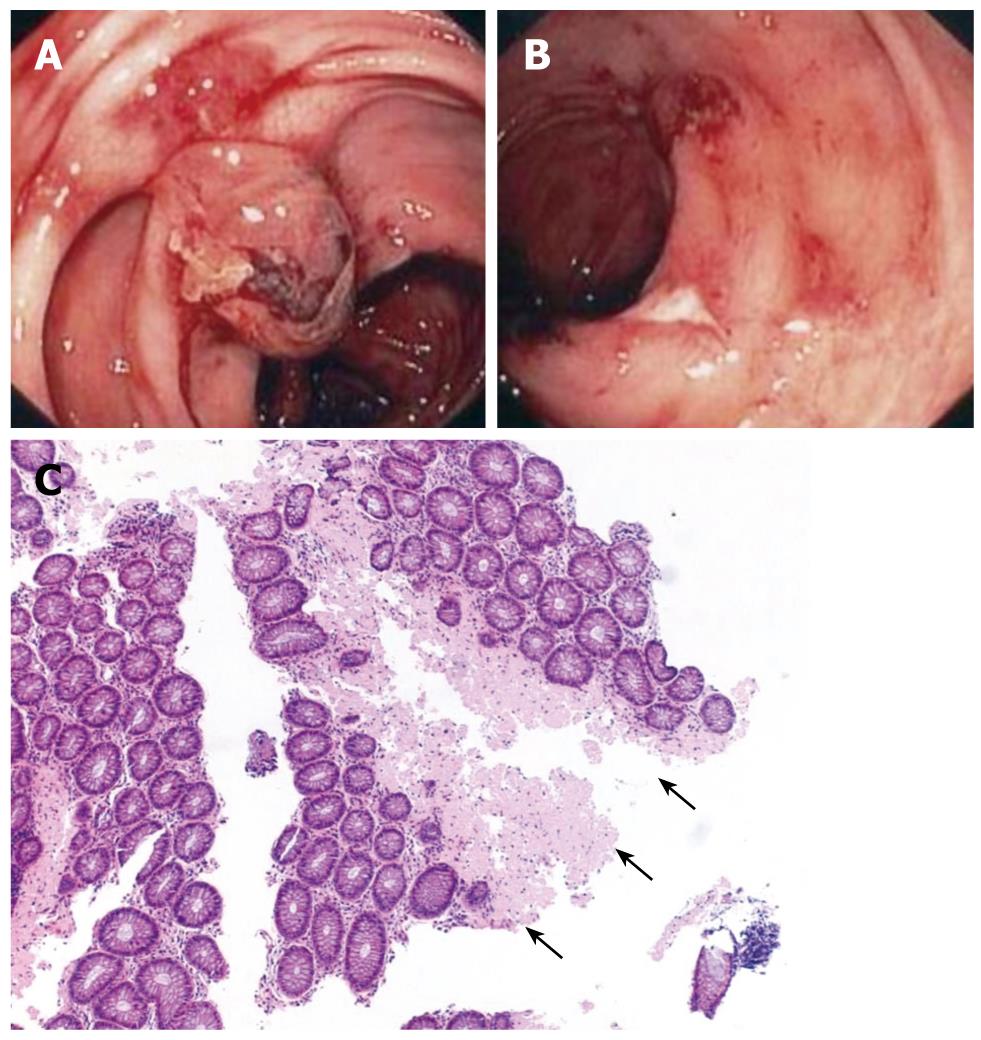 Figure 1 Endoscopic and pathology figures of the polypoid lesions found in the colon (A), the duodenal ulcerations (B), and the typical Amyloid appearance in the colon (C).
A: Polypoid Lesion in the descending colon; B: Ulceration of the duodenum mucosa; C: Homogeneous and amorphous Amyloid in the submucosa of the rectum (arrows).
---
Citation: Maza I, Vlodavsky E, Eliakim RA. Rectal bleeding as a presenting symptom of AL amyloidosis and multiple myeloma. World J Gastrointest Endosc 2010; 2(1): 44-46
---