World J Gastrointest Endosc.
Mar 16, 2019;
11(3): 219-230
Published online Mar 16, 2019. doi: 10.4253/wjge.v11.i3.219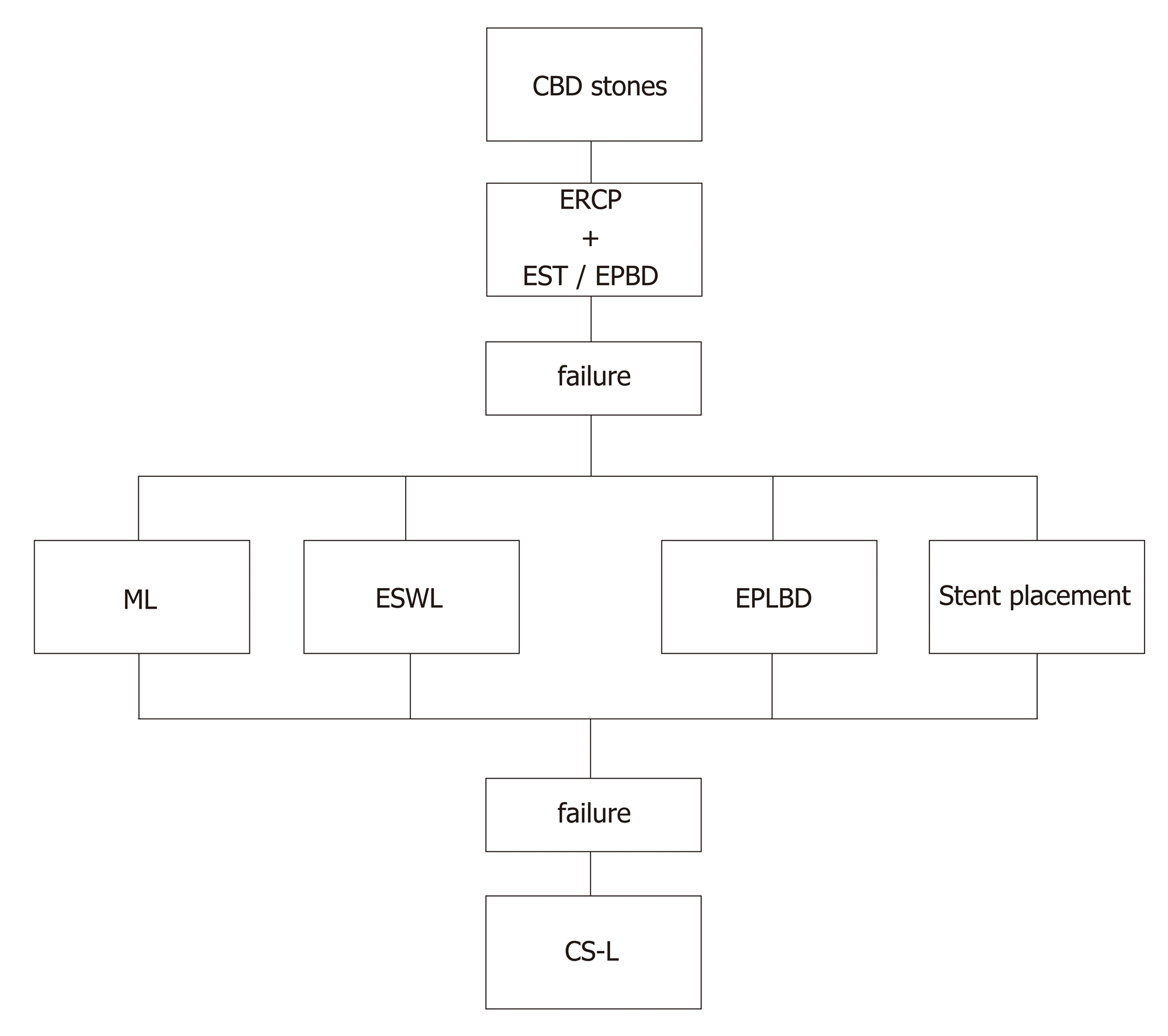 Figure 1 Algorithm of endoscopic treatment for CBD stones.
CBD: Common bile duct; CS: Cholangioscopy; CS-L: CS-guided lithotripsy; EPBD: Endoscopic papillary balloon dilatation; EPLBD: Endoscopic papillary large balloon dilation; EST: Endoscopic sphincterotomy; ESWL: Extracorporeal shock wave lithotripsy; ML: Mechanical lithotripsy.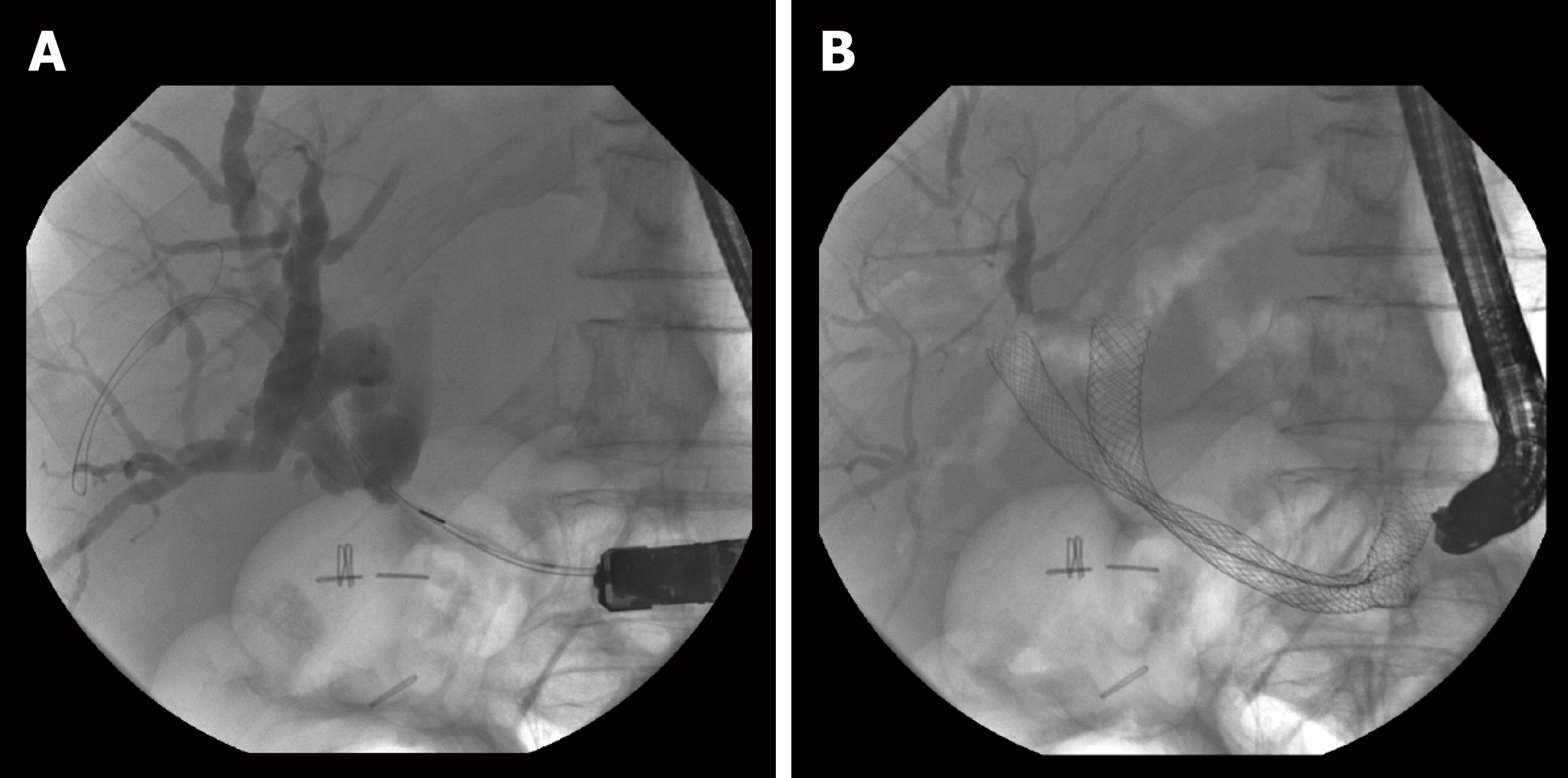 Figure 2 Patient with Klatskin's tumor before (A) and after (B) bilateral or "complete" biliary drainage with uncovered self-expandable metal stent.

Figure 3 Management of post-cholecistectomy benign biliary stricture.
A: Before the treatment; B: Multi-stenting treatment; C: Radiological appearance at the end of treatment.
---
Citation: Salerno R, Mezzina N, Ardizzone S. Endoscopic retrograde cholangiopancreatography, lights and shadows: Handle with care. World J Gastrointest Endosc 2019; 11(3): 219-230
---