World J Gastrointest Endosc.
May 16, 2018;
10(5): 93-98
Published online May 16, 2018. doi: 10.4253/wjge.v10.i5.93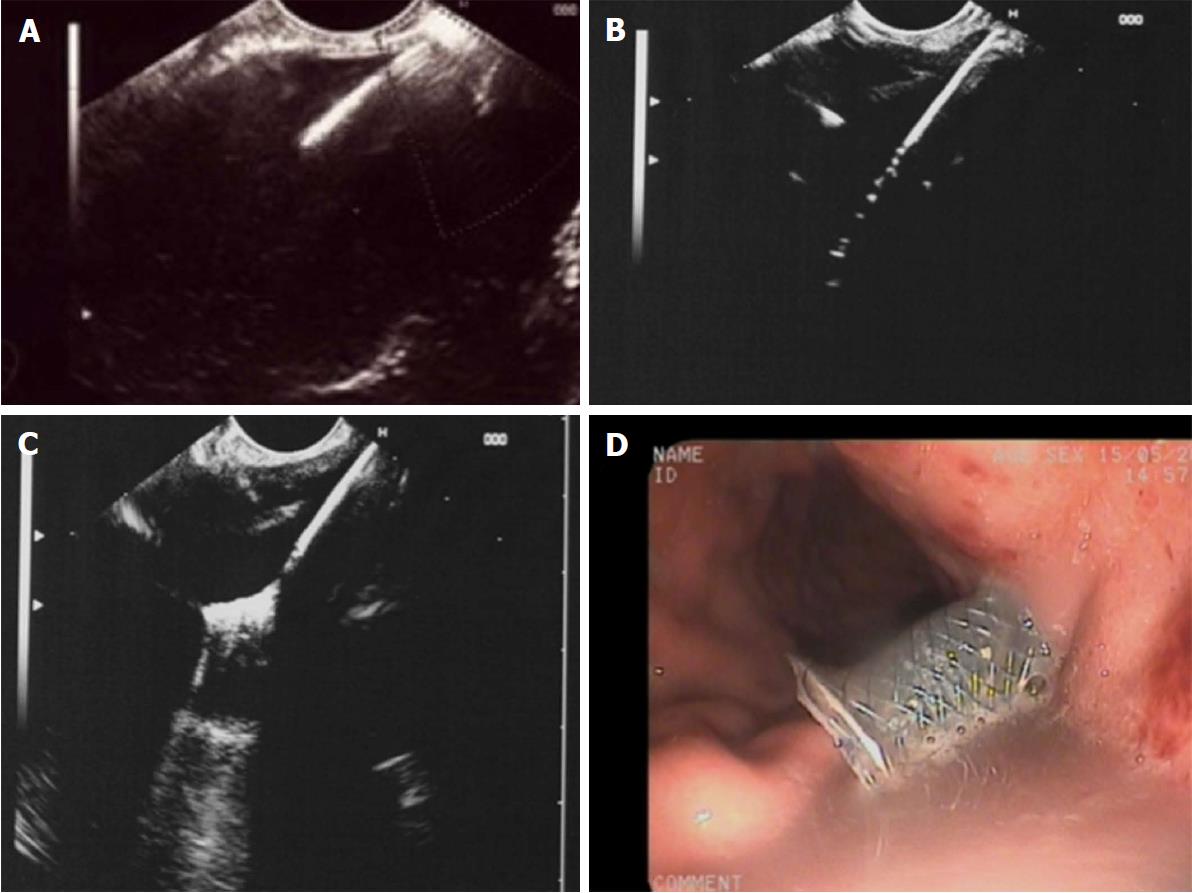 Figure 1 Endoscopic ultrasound-guided transgastric insertion of a fully covered self-expanding metal stent into a walled-off necrosis.
A: Transmural access using the the cystotome; B: Insertion and coiling of the guidewire into the cavity; C: Opening of the distal flange; D: Endoscopic confirmation of correct positioning.
---
Citation: Braden B, Koutsoumpas A, Silva MA, Soonawalla Z, Dietrich CF. Endoscopic ultrasound-guided drainage of pancreatic walled-off necrosis using self-expanding metal stents without fluoroscopy. World J Gastrointest Endosc 2018; 10(5): 93-98
---