Figure 1 Antiretroviral treatment regimens at initiation of triple anti-hepatitis C virus therapy (n = 41).
PI: Protease inhibitor (atazanavir, darunavir, lopinavir, ritonavir boost); NRTI: Nucleoside analogue reverse transcriptase inhibitor (tenofovir, emtricitabine, abacavir, lamivudine); NNRTI: Non-nucleoside analogue reverse transcriptase inhibitor (efavirenz, etravirine); INSTI: Integrase strand transfer inhibitor (raltegravir).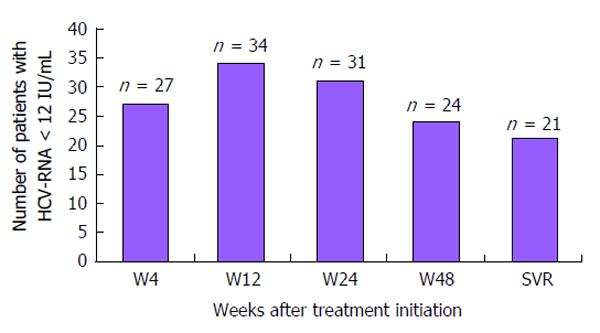 Figure 2 Number of patients with undetectable hepatitis C virus-RNA between hepatitis C virus treatment initiation and sustained virological response 12.
HCV: Hepatitis C virus; SVR: Sustained virological response.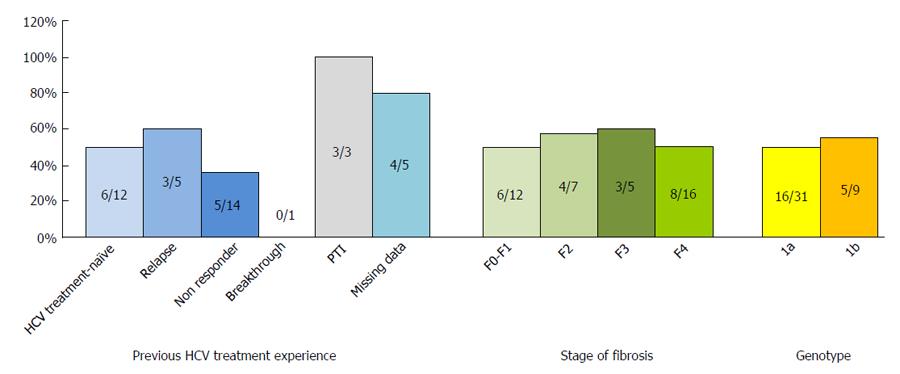 Figure 3 Sustained virological response at 12 wk following treatment discontinuation according to prior treatment history, fibrosis severity and genotype in 40 patients with available follow-up.
PTI: Premature treatment interruption; HCV: Hepatitis C virus.
---
Citation: Naqvi A, Giordanengo V, Dunais B, de Salvador-Guillouet F, Perbost I, Durant J, Pugliese P, Joulié A, Roger PM, Rosenthal E. Virological response and resistance mutations to NS3/4A inhibitors in hepatitis C virus-human immunodeficiency virus coinfection. World J Hepatol 2015; 7(18): 2177-2183
---