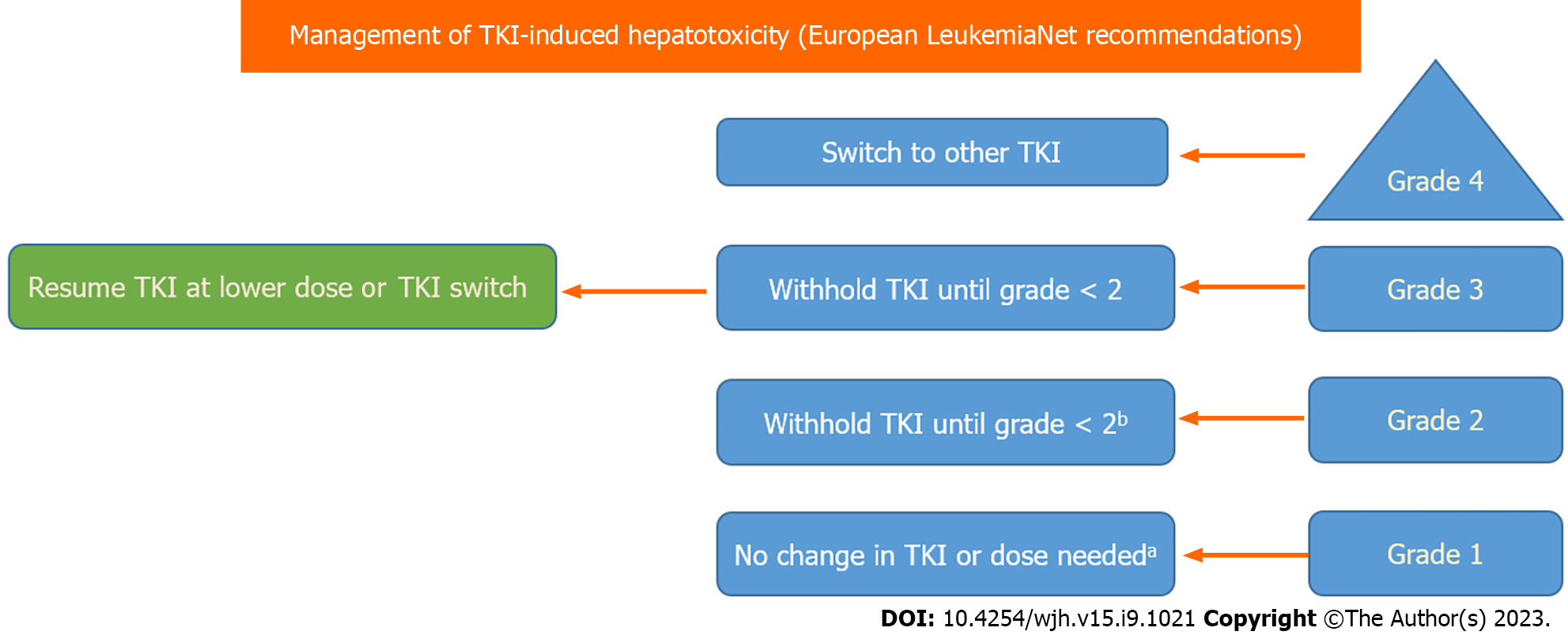 Figure 1 Management of tyrosine kinase inhibitor-induced hepatotoxicity according to European LeukemiaNet recommendations.
a
Adverse events may require specific treatment;
b
Alternatively, continue TKI for 1 wk with appropriate management of adverse event. If no resolution is achieved, withhold TKI until liver toxicity is grade < 2 and monitor weekly. TKI: Tyrosine kinase inhibitor.
---
Citation: Purwar S, Fatima A, Bhattacharyya H, Simhachalam Kutikuppala LV, Cozma MA, Srichawla BS, Komer L, Nurani KM, Găman MA. Toxicity of targeted anticancer treatments on the liver in myeloproliferative neoplasms. World J Hepatol 2023; 15(9): 1021-1032
---