Copyright
©2013 Baishideng Publishing Group Co.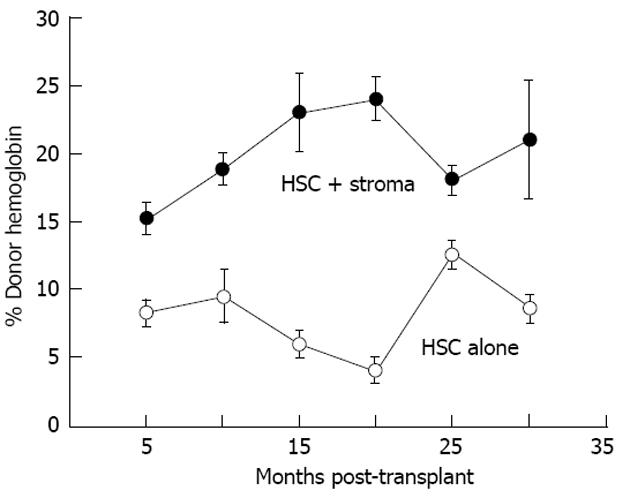 Figure 8 Co-transplantation with autologous adult sheep stromal cells improves allogeneic donor hematopoietic stem cell expression.
Donor expression (circulating hemoglobin) persists more that 30 mo after transplantation. Donor hemoglobin levels in the peripheral blood of sheep co-transplanted with autologous adult bone marrow stroma (n = 4) are significantly higher (P < 0.01) than those transplanted with adult T-depleted bone marrow mononuclear cells alone (n = 3)[67]. HSC: Human stem cell.
---
Citation: Pixley JS, Zanjani ED. In utero transplantation: Disparate ramifications. World J Stem Cells 2013; 5(2): 43-52
---