World J Gastroenterol.
Apr 15, 2003;
9(4): 696-700
Published online Apr 15, 2003. doi: 10.3748/wjg.v9.i4.696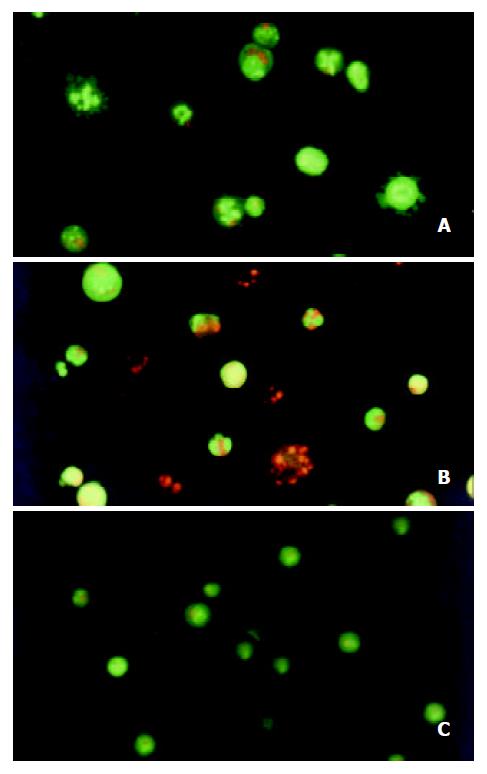 Figure 3 Morphological study with fluorescence microscope. After the SMMC-7721 cells were given 10-8 M docetaxel for 24 hr (A), the cells were stained green with AO, the nuclei exhibited bright condensed chromatin or fragmented, some cells blebbed. After being treated for 48 hr (B), cells were stained red with EB, the apoptotic bodies could be seen clearly. On the contrary, the untreated cells (C) did not show these apoptotic characteristics.
---
Citation: Geng CX, Zeng ZC, Wang JY. Docetaxel inhibits SMMC-7721 human hepatocellular carcinoma cells growth and induces apoptosis. World J Gastroenterol 2003; 9(4): 696-700
---