World J Gastroenterol.
Aug 15, 2002;
8(4): 728-733
Published online Aug 15, 2002. doi: 10.3748/wjg.v8.i4.728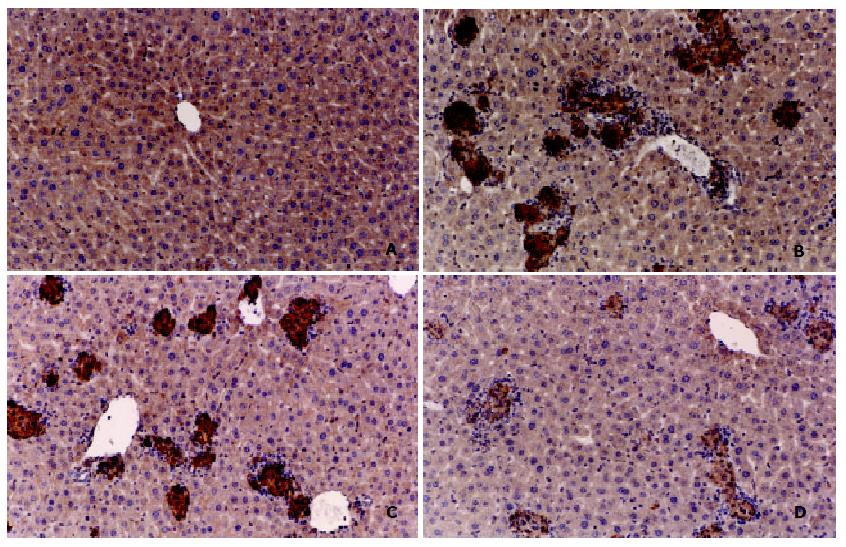 Figure 2 Immunohistochemical examination of inducible nitric oxide synthase (iNOS) protein expression stimulated by BCG in the presence or absence of Ganoderma lucidum polysaccharide (GLP) in mice. (Original magnification 200 ×). Mice were treated with (A) control; (B) Bacille Calmette-Guerin (BCG, 125 μg·kg-1, 2 wk); (C) BCG plus lipopolysaccarides (LPS, 125 mg·kg-1, 12 h); (D) BCG plus GLP (100 mg·kg-1), as described in Materials and Methods.
---
Citation: Zhang GL, Wang YH, Ni W, Teng HL, Lin ZB. Hepatoprotective role of ganoderma lucidum polysaccharide against BCG-induced immune liver injury in mice. World J Gastroenterol 2002; 8(4): 728-733
---