World J Gastroenterol.
Dec 15, 1999;
5(6): 492-505
Published online Dec 15, 1999. doi: 10.3748/wjg.v5.i6.492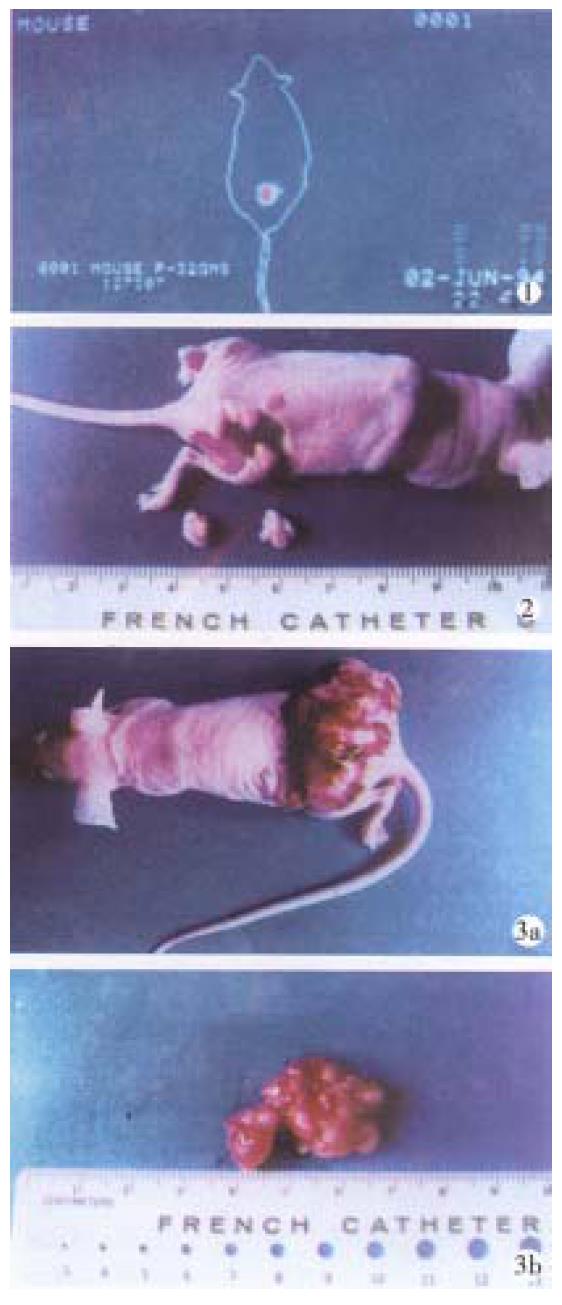 Figure 1 ① After intratumoral injection of 32P-GMS, SPECT revealed radioactive image condensed in the tumor but not in the non-target tissue.
② On the 14th day tumor in treatment group shrank prominen tly. ③ Increased in size and plenty of blood supply in control group.
---
Citation: Liu L, Jiang Z, Teng GJ, Song JZ, Zhang DS, Guo QM, Fang W, He SC, Guo JH. Clinical and experimental study on regional administration of phosphorus 32 glass microspheres in treating hepatic carcinoma. World J Gastroenterol 1999; 5(6): 492-505
---