Copyright
©The Author(s) 2021.
Published by Baishideng Publishing Group Inc. All rights reserved.
Usefulness of artificial intelligence in gastric neoplasms
Ji Hyun Kim, Seung-Joo Nam, Sung Chul Park, Division of Gastroenterology and Hepatology, Department of Internal Medicine, Kangwon National University School of Medicine, Chuncheon 24289, Kangwon Do, South Korea
Author contributions: Kim JH and Park SC wrote the manuscript and made the tables and figures; Nam SJ assisted in drafting and revising the paper.
Conflict-of-interest statement: The authors declare no conflicts of interest.
Open-Access
: This article is an open-access article that was selected by an in-house editor and fully peer-reviewed by external reviewers. It is distributed in accordance with the Creative Commons Attribution NonCommercial (CC BY-NC 4.0) license, which permits others to distribute, remix, adapt, build upon this work non-commercially, and license their derivative works on different terms, provided the original work is properly cited and the use is non-commercial. See:
http://creativecommons.org/Licenses/by-nc/4.0/
Corresponding author: Sung Chul Park, MD, PhD, Associate Professor, Doctor, Division of Gastroenterology and Hepatology, Department of Internal Medicine, Kangwon National University School of Medicine, Baengnyeong-ro 156, Gangwon-do, Chuncheon 24289, Kangwon Do, South Korea. schlp@hanmail.net
Received: January 25, 2021
Peer-review started: January 25, 2021
First decision: March 29, 2021
Revised: April 9, 2021
Accepted: May 21, 2021
Article in press: May 21, 2021
Published online: June 28, 2021

Recently, studies in many medical fields have reported that image analysis based on artificial intelligence (AI) can be used to analyze structures or features that are difficult to identify with human eyes. To diagnose early gastric cancer, related efforts such as narrow-band imaging technology are on-going. However, diagnosis is often difficult. Therefore, a diagnostic method based on AI for endoscopic imaging was developed and its effectiveness was confirmed in many studies. The gastric cancer diagnostic program based on AI showed relatively high diagnostic accuracy and could differentially diagnose non-neoplastic lesions including benign gastric ulcers and dysplasia. An AI system has also been developed that helps to predict the invasion depth of gastric cancer through endoscopic images and observe the stomach during endoscopy without blind spots. Therefore, if AI is used in the field of endoscopy, it is expected to aid in the diagnosis of gastric neoplasms and determine the application of endoscopic therapy by predicting the invasion depth.
Core Tip: Recently, image analysis based on artificial intelligence (AI) has been applied in the field of diagnostic endoscopy in gastroenterology, and active research is also being conducted on gastric neoplasms. Several studies reported that AI-based early gastric cancer diagnosis and the prediction of invasion depth showed excellent performance and that the differential diagnosis from non-neoplastic lesions including benign gastric ulcers was possible. Therefore, if AI is used in clinical practice, it can be expected to help diagnose gastric neoplasms and determine treatment methods.
---
Citation: Kim JH, Nam SJ, Park SC. Usefulness of artificial intelligence in gastric neoplasms. World J Gastroenterol 2021; 27(24): 3543-3555
---
INTRODUCTION
Gastric cancer is the fifth most common malignant neoplasm in the world and the third most common cause of cancer-related death[1,2]. Although advanced gastric cancer (AGC) is associated with poor outcomes, the detection of early gastric cancer (EGC) can improve survival up to 90%[1,3]. Endoscopy is the most important tool for detecting and diagnosing gastric cancer. However, the accuracy of detection relies upon the expertise and experience of the endoscopist and complex factors of the gastrointestinal (GI) tract. Accordingly, endoscopy techniques and related fields such as image-enhanced endoscopy have been developed to improve the diagnosis of EGC. Since its introduction in the 1950s, artificial intelligence (AI) such as deep learning (DL) has experienced remarkable progress in the last decade, and many researchers have studied the application of AI not only in the field of medical imaging but also in predicting patient prognosis based on medical records[4,5]. Many studies have utilized AI in endoscopic diagnosis. The application of AI in colonoscopy has significantly improved the adenoma detection rate (29.1% vs 20.3%, P < 0.001), and can even differentiate whether a detected polyp is non-neoplastic or neoplastic[6,7]. Based on such advancements, companies have already adapted AI for use in colonoscopy. Medtronic developed the GI Genius™ Intelligent Endoscopy Module that utilizes AI for the detection of colon polyps in real-time colonoscopy, while Olympus developed the EndoBRAIN-EYE[8]. In addition, Pentax and Fuji released the PENTAX medical Discovery™ and computer-assisted diagnosis (CAD)-EYE, respectively. Many studies have also been conducted in the field of AI in esophagogastroduodenoscopy (EGD). Thus, this article aimed to review recent developments and the use of AI in gastric neoplasms focusing on EGC, which has its unique characteristics among various GI diseases.
AI TECHNOLOGY
AI refers to machines that can do complex tasks like humans by imitating the cognitive functions of human intelligence such as learning and problem-solving (Figure 1). It was first introduced in 1955 and has been rapidly integrated into modern technologies and medicine[9]. Five subfields are included in AI, machine learning (ML), artificial neural network (ANN), natural language processing, DL, and computer vision[10]. ML is a field of AI where large amounts of data and algorithms are incorporated into the machine, and the machine automatically learns the input data by analyzing its patterns. Although the machine is capable of learning data patterns, the process still requires a certain amount of human instruction. DL is an important technique among many methods of ML, which is a process where the machine collects, analyzes, and processes data without receiving human instructions. Using massive amounts of data, the machine creates a learning model by extracting the key features of the given data. ANNs are the core technology of DL, and just as the human brain structure is formed by groups of neurons, the learning model of ML connects several computational nodes into several layers composed of an input layer, an output layer, and one or more hidden layers between them (Figure 2). The simplest type of neural network is called a perceptron, which consists of one input layer and one output node. The weight is a concept that gives a certain amount of importance to each input. The perceptron creates an output using inputs and weights. When an input is received, a weighted sum is calculated according to the weight, and when the value satisfies a specific criterion (activation function), the result is returned as 1 or 0. Convolutional neural network (CNN) is a kind of ANN, an algorithm that automatically learns features from the data, used mainly for image recognition[11]. It is an advanced ML model designed to think similarly to the human brain using large image datasets to learn patterns in correlating images. CNN is typically composed of three types of layers that extract features of the image and those that classify the data[12]. The convolution and pooling layers extract features of the image, while the fully connected layer is responsible for mapping them into output. The convolutional layer is a key in CNN, typically composed of a filter and an activation function. Using the image as input data, the filter extracts features of the image, and the activation function converts the value to a non-linear value. The CNN has multiple network layers of consecutive convolutional layers after pooling layers, and many filters are used as the input image is processed into consecutive convolutional layers. The extracted features are accumulated and become more complex to determine the characteristics of the input image. Subsequently, classification is performed through the fully connected layers, which are the last layers of CNN (Figure 3). As terms appearing in CNNs, one epoch refers to one forward and backward passes of the entire dataset to update the weight. The batch size is the number of training examples processed at one forward and backward pass, and iteration refers to the number of batches to complete one epoch.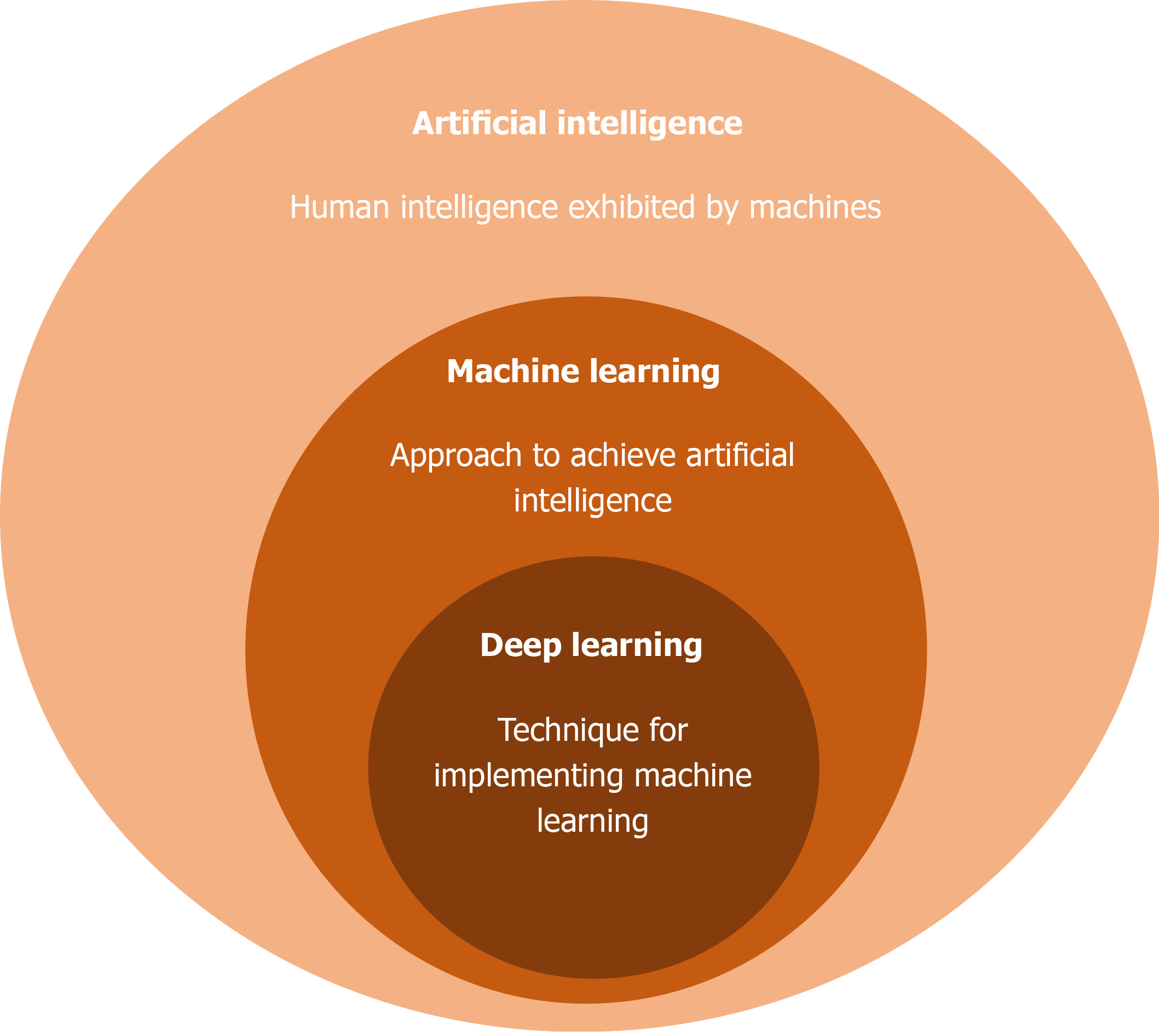 Figure 1 Overview of artificial intelligence, machine learning, and deep learning.
Artificial intelligence refers to machines that can do complex tasks like humans by imitating human intelligence. One of the most important ways to achieve artificial intelligence is machine learning. Machine can learn by itself from the data provided to make accurate decisions. Deep learning is an important technique among many methods of machine learning. It is a kind of artificial neural network and learns data through an information input/output layer similar to neurons in the brain.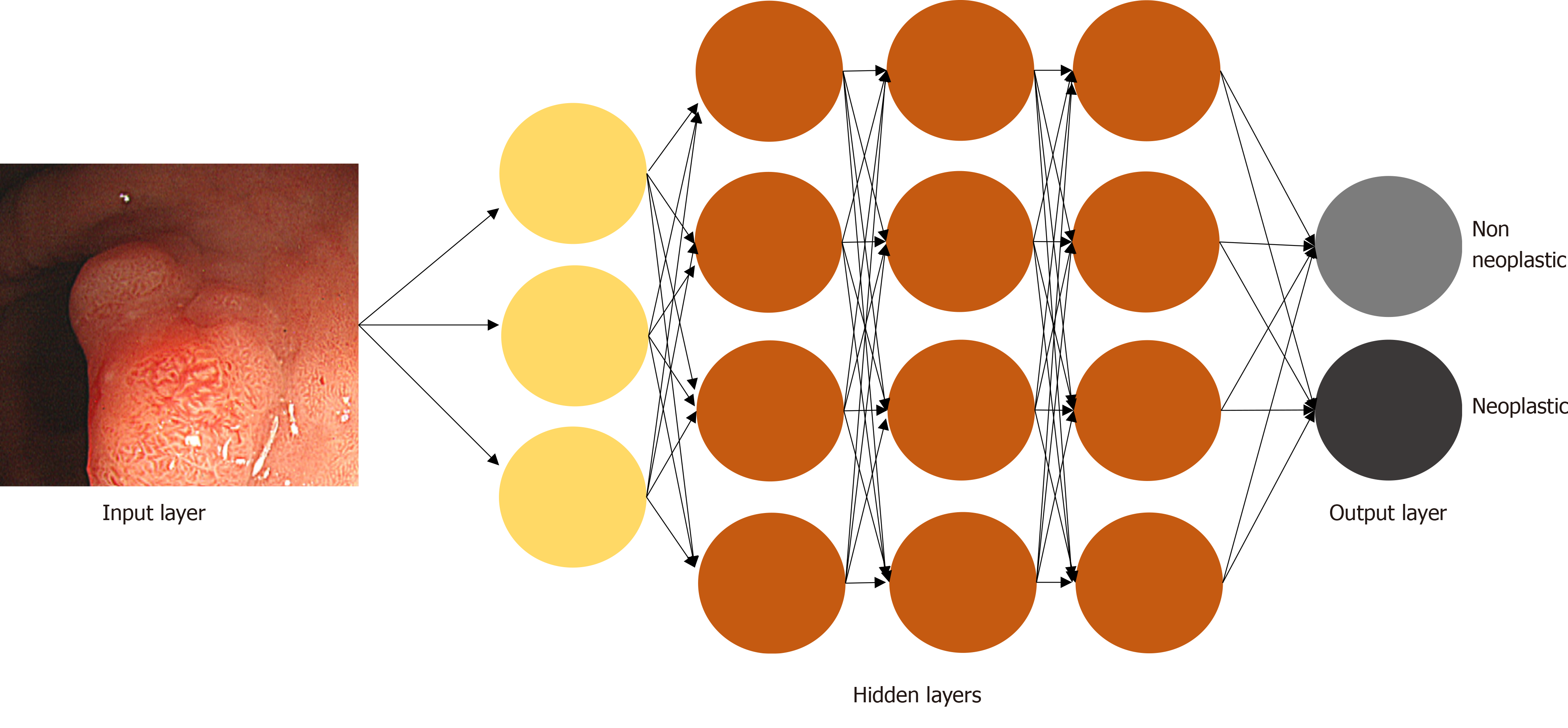 Figure 2 Illustrative model of artificial neural network.
Once endoscopic image is selected as input layer, hidden layers are connected to next layer. Through this network, the input image is classified into output layer.

Figure 3 Overview of convolutional neural network.
It is composed of stacks of convolutional layers, pooling layers, and fully connected layers. Convolutional and pooling layer extract features of input images, while fully connected layers make output based on classification.
Most examinations and diagnosis of GI tract diseases are performed through endoscopy and endoscopic imaging is one of the most effective applications of AI-based analytics in the field of medicine[9]. The use of CNN is ideal for endoscopic image recognition to detect and localize GI neoplasms. An AI algorithm learns what a neoplasm looks like in an endoscopic image using an image labeled by an endoscopist. After training, the CNN is tested on non-labeled new images to which it has not been previously exposed to and it is validated that the model can correctly identify previously unseen neoplasms. As a result, the algorithm can identify what it believes is a neoplasm in a real-time endoscopic video feed.
FUTURE PERSPECTIVES OF AI
The real-time application of AI in the field of medicine is within reach. Endoscopic models that automatically detect colon polyps or gastric cancers during endoscopy sessions and highlight them using segmentation box have already received approval for use in Europe, Japan, and other countries, while many systems are currently under development[8]. Many software codes have been provided as open-source codes, which can be freely utilized in research or actual practice. Architectures can be modified by fine-tuning an already established pre-trained model by adjusting layers of the ANN, increasing the learning epoch, adjusting the batch size, adjusting the iteration, or modifying hyperparameters such as the optimizer. Aside from adjusting the complex algorithms to optimize the model, recent developments have enabled the automatic optimization of hyperparameters in ML (i.e., AutoGluon) that makes AI more user-friendly and easier to use for clinicians unfamiliar with AI[52]. Most research on AI for gastroenterology has focused on developing algorithms for the detection of lesions, the classification of images to improve diagnostic accuracy, predicting prognosis, and to improve the quality of screening endoscopy. In the near future, AI will most likely be applied to therapeutic management. Recently, AI-based treatment methods have been developed using technologies such as microendoscopy, decision support system-based treatment modalities, robot-assisted treatment, application, and digital therapeutics[53]. However, such development comes with social issues other than technology, such as patient safety, ethics, legal responsibility, government approval, and cost-effectiveness, which need to be addressed as well. Although studies have shown that accuracy of detecting gastric cancer by AI is comparable to some doctors, experienced doctors with expertise have shown better performance than AI. This means that there is limitation to relying solely on AI alone. However, beneficial factors from application of AI, such as improved efficacy and time spent on repetitive task, must be acknowledged as well. Accordingly, the most applicable field of AI would be medical image data processing that could aid in improved diagnostic performance of trainees and non-expert doctors. The AI algorithm, especially DL, is comparable to a black box that learns from training data. Using the patterns learned from the training data, the output values can be predicted from newly input data. This means that efficacy and accuracy are highly dependent upon the quality and quantity of the training data. Like any other clinical research, the quality and quantity of the usable data are undeniably essential in proving the quality of the evidence and the outcome. It is important to gather high-quality clinical data, while developing a model that accurately tests the data is equally important. To effectively utilize such an AI algorithm in clinical practice, further studies and discussions on the usefulness, profitability, possible risks, medicolegal responsibility, and regulatory measures of AI are needed.
CONCLUSION
AI in the field of endoscopy was first applied for the detection of colon polyps. As described in this review article, many studies have already been published as stepping-stones toward the application of AI in detecting gastric neoplasms such as EGC. As there is a lack of such prospective studies in the detection of EGC, randomized controlled studies are needed to advance the technique. It is expected that the application of AI would not only provide guidelines for the endoscopic treatment of EGC or avoid unnecessary surgery by predicting the invasion depth but also help improve the overall prognosis of patients with EGC. There is no doubt that the development of AI-based endoscopy would also help to alleviate physical fatigue that can be a burden to endoscopists. Such achievements can only be done when the application of AI can improve the quality of imaging diagnosis beyond that of human capability, and optical biopsy is possible. This is possible by improving AI performance using the specific characteristics of different organs and diseases. AI is being studied and developed by scientists all over the world in various fields with hopes of providing accuracy and convenience. In the field of medicine, medical records and imaging are becoming digitalized and a new phase in the history of medicine is expected within five to 10 years. Accordingly, clinicians and researchers need to carefully approach and evaluate the results of further clinical studies using AI-based technology with great interest.
Manuscript source: Invited manuscript
Specialty type: Gastroenterology and hepatology
Country/Territory of origin: South Korea
Peer-review report's scientific quality classification
Grade A (Excellent): 0
Grade B (Very good): B, B
Grade C (Good): C
Grade D (Fair): 0
Grade E (Poor): 0
P-Reviewer: Deng K, Garbarino GM S-Editor: Fan JR L-Editor: A P-Editor: Xing YX