World J Gastroenterol.
Jan 14, 2017;
23(2): 204-215
Published online Jan 14, 2017. doi: 10.3748/wjg.v23.i2.204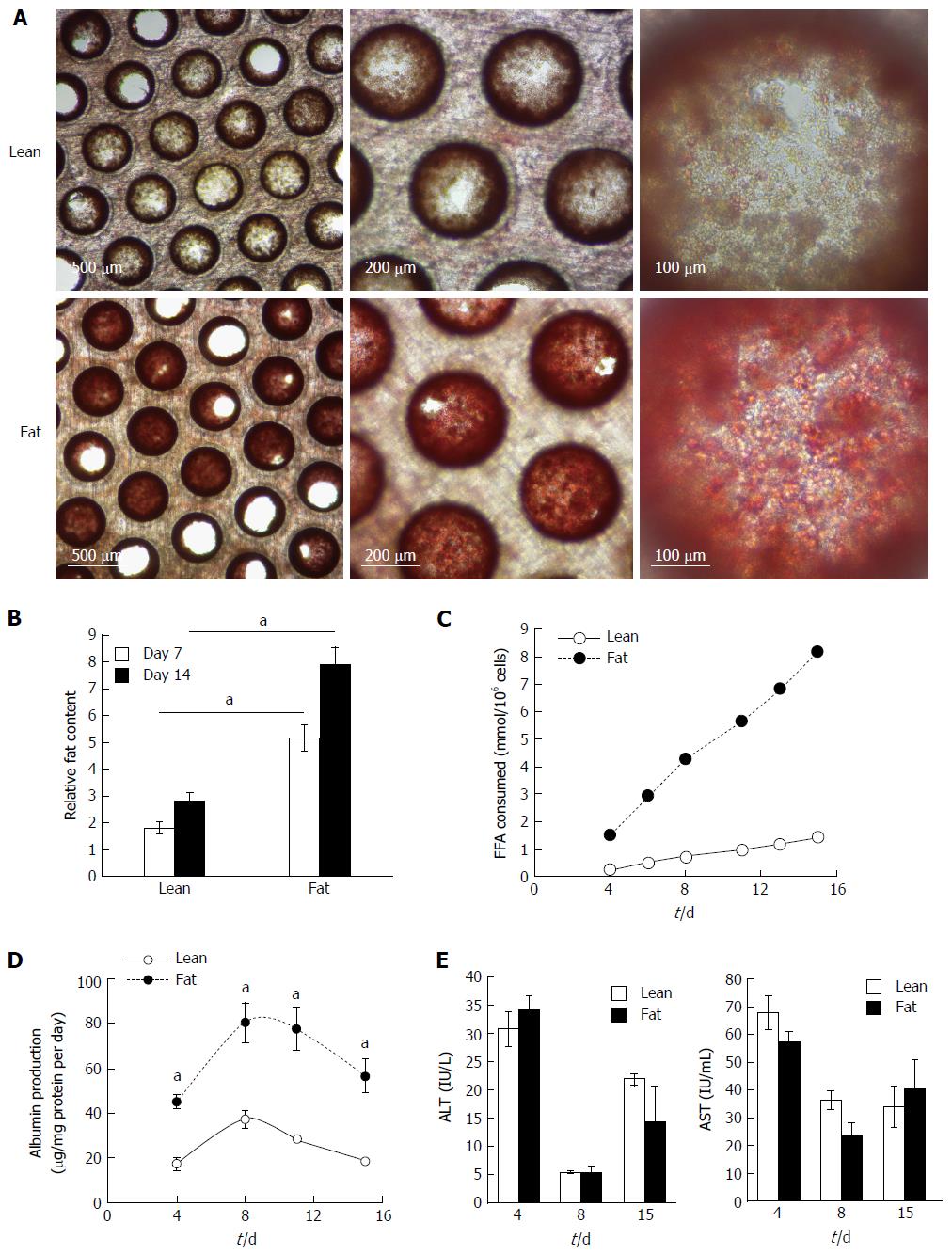 Figure 2 Hepatocytes accumulate intracellular fat over time. Hepatocytes were cultured for 14 d under fat and lean conditions. Fat loading was measured by Oil Red O staining of microtissues, which were observed by microscopy (A), and quantified by absorbance at 510 nm and normalised to total cellular protein to give a relative fat content (B). Fat consumed by cells over 14 d of culture was calculated by analysing culture medium at each media change for the presence of free fatty acids using enzyme-based colorimetric assay (C). Hepatocytes were compared for albumin (D) and ALT/AST production (E). Each time point is a mean of 6 independent cultures ± SD (aP < 0.01).
---
Citation: Kostrzewski T, Cornforth T, Snow SA, Ouro-Gnao L, Rowe C, Large EM, Hughes DJ. Three-dimensional perfused human in vitro model of non-alcoholic fatty liver disease. World J Gastroenterol 2017; 23(2): 204-215
---