World J Gastroenterol.
Jan 14, 2016;
22(2): 501-518
Published online Jan 14, 2016. doi: 10.3748/wjg.v22.i2.501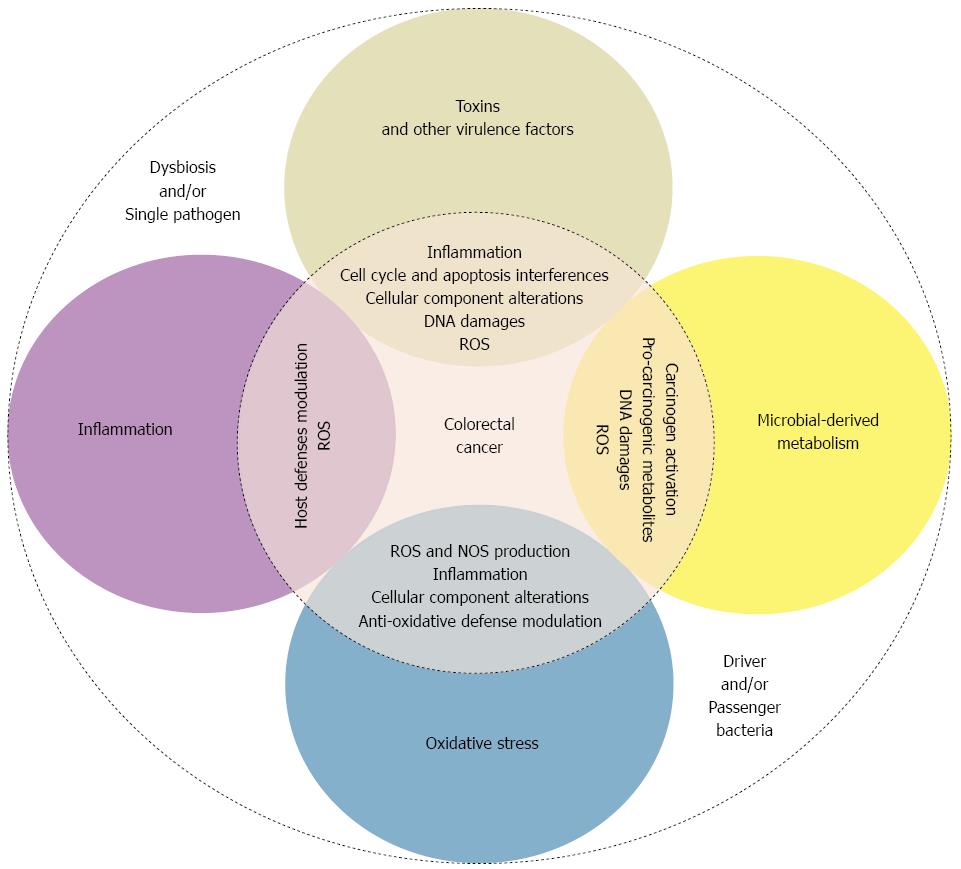 Figure 1 Suspected mechanisms by which the gut bacterial microbiota participates in colorectal carcinogenesis.
The bacterial microbiota induces colorectal carcinogenesis through several mechanisms. The primary suspected mechanisms are bacteria-derived genotoxin production, microbial-derived metabolism, the modulation of host defenses and inflammation pathways, oxidative stress induction, and anti-oxidative defense regulation. These mechanisms result in various cellular effects and alterations of host defenses that lead to genomic instability and epithelial cell proliferation, which are involved in colorectal carcinogenesis. ROS: Reactive oxygen species; NOS: Nitrogen species.
---
Citation: Gagnière J, Raisch J, Veziant J, Barnich N, Bonnet R, Buc E, Bringer MA, Pezet D, Bonnet M. Gut microbiota imbalance and colorectal cancer. World J Gastroenterol 2016; 22(2): 501-518
---