World J Gastroenterol.
Jan 14, 2015;
21(2): 533-540
Published online Jan 14, 2015. doi: 10.3748/wjg.v21.i2.533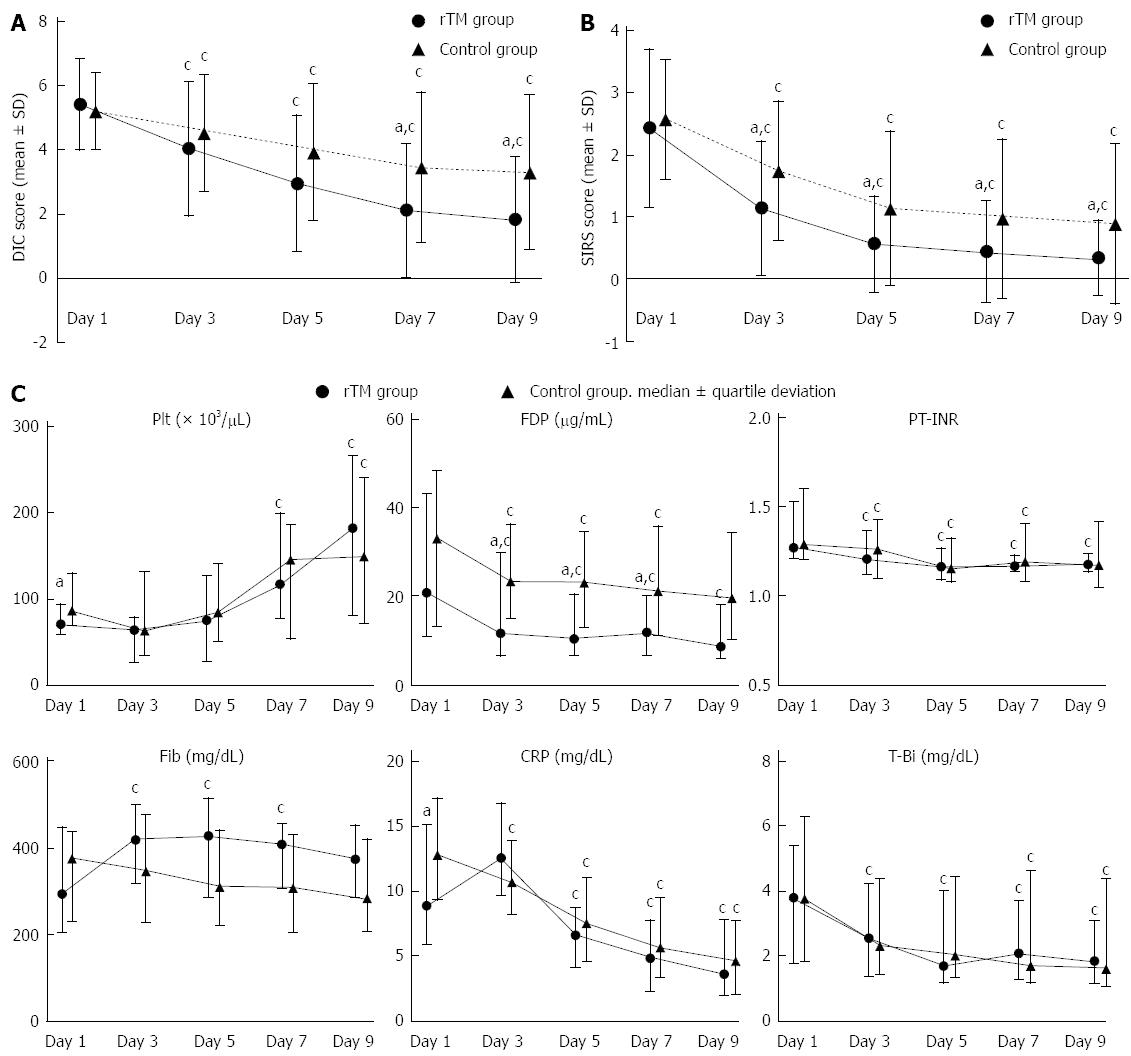 Figure 1 Comparison of the mean values of the disseminated intravascular coagulation scores (A), the systemic inflammatory response syndrome scores (B) and serum parameters between the recombinant human soluble thrombomodulin group and the control group (C). aP < 0.05 vs control group; cP < 0.05 vs baseline. DIC: Disseminated intravascular coagulation; rTM: Recombinant human soluble thrombomodulin; SIRS: Systemic inflammatory response syndrome; FDP: Fibrin/fibrinogen degradation products; PT-INR: Prothrombin time-international normalized ratio; Fib: Fibrinogen; CRP: C-reactive protein; T-Bil: Total bilirubin.
---
Citation: Suetani K, Okuse C, Nakahara K, Michikawa Y, Noguchi Y, Suzuki M, Morita R, Sato N, Kato M, Itoh F. Thrombomodulin in the management of acute cholangitis-induced disseminated intravascular coagulation. World J Gastroenterol 2015; 21(2): 533-540
---