World J Gastroenterol.
Jan 14, 2015;
21(2): 475-483
Published online Jan 14, 2015. doi: 10.3748/wjg.v21.i2.475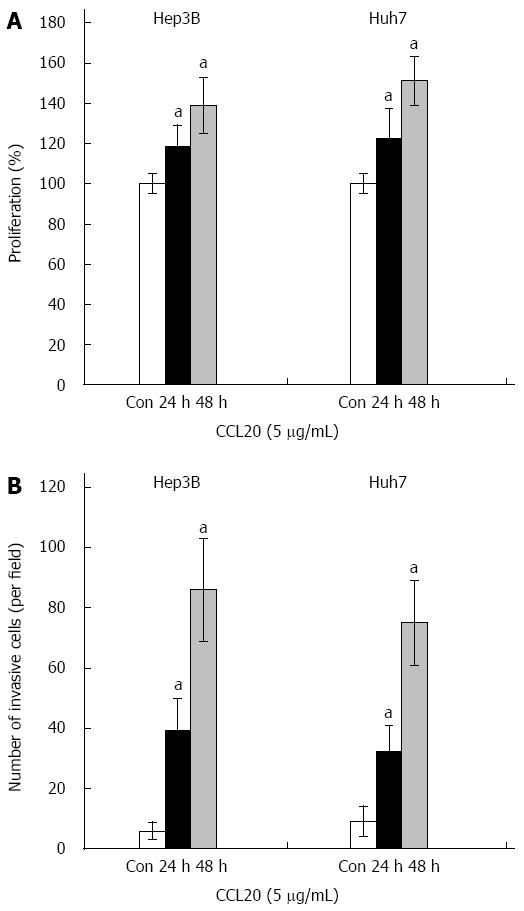 Figure 2 Effects of chemokine ligand 20 on proliferation and invasion of hepatocellular carcinoma cells. Hep3B and Huh7 cells were treated with chemokine ligand 20 (CCL20) (5 μg/mL) for 24 h and 48 h. A: Cell proliferation was analyzed using 3-(4,5-dimethylthiazol-2-yl)-2,5-diphenoltetrazolium bromide (MTT assay); B: Invasion was assessed using a Transwell chamber; aP < 0.05 vs Control. Con: Control.
---
Citation: Hou KZ, Fu ZQ, Gong H. Chemokine ligand 20 enhances progression of hepatocellular carcinoma via epithelial-mesenchymal transition. World J Gastroenterol 2015; 21(2): 475-483
---