Copyright
©2014 Baishideng Publishing Group Inc.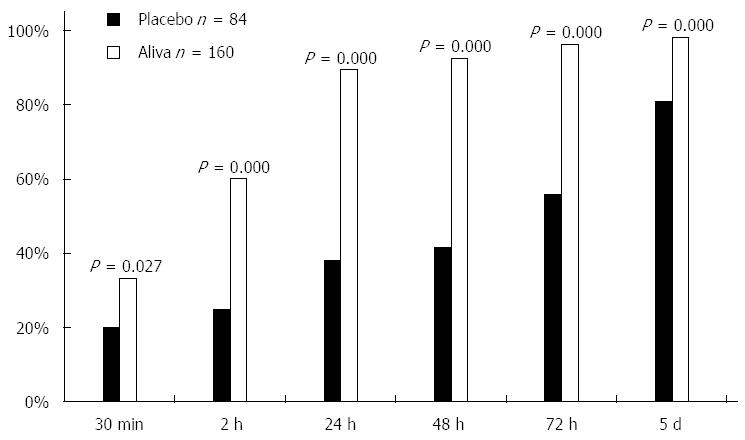 Figure 3 Their time to last unformed stool among treatment groups at various times over a 5 d.
Cessation of diarrhoea was defined by the time at which a subject recorded their last stool described as 4 or lower on the Bristol Stool Scale. The Bristol Stool Chart is a commonly accepted method used to evaluate how well formed a stool is on a scale of 1-8, one being hardest. Stool that is a 4 is considered the upper end of normal.
---
Citation: Noguera T, Wotring R, Melville CR, Hargraves K, Kumm J, Morton JM. Resolution of acute gastroenteritis symptoms in children and adults treated with a novel polyphenol-based prebiotic. World J Gastroenterol 2014; 20(34): 12301-12307
---