Copyright
©2014 Baishideng Publishing Group Inc.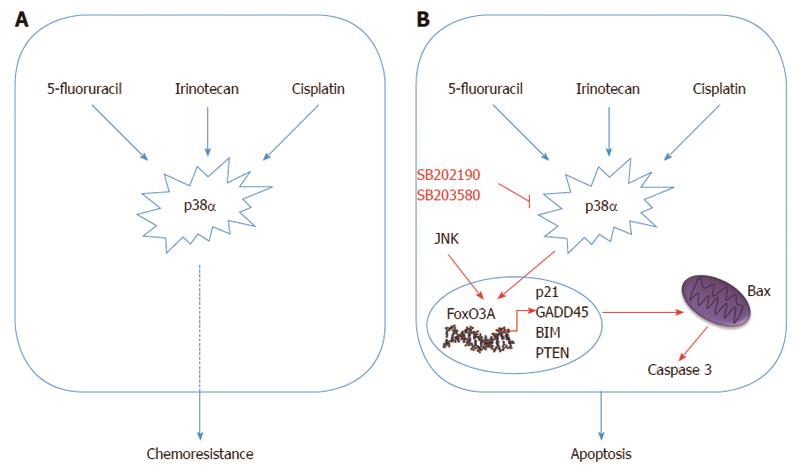 Figure 3 Schematic representation of the p38α as a mediator of resistance in colorectal cancer.
A: p38α is a mediator of resistance to irinotecan, 5-FU and cisplatin and its activation correlates with impaired response to therapy in colorectal cancer (CRC) patients; B: p38α pharmacological inhibition combined with chemotherapeutic agents decreases viability of cancer cells and strongly increases Bax-dependent apoptotic cell death by activating the tumor suppressor protein FoxO3A. FoxO3A activation up-regulates transcription of its target genes (p21, PTEN, Bim and GADD45), which forces both chemosensitive and chemoresistant CRC cells to undergo apoptosis.
---
Citation: Grossi V, Peserico A, Tezil T, Simone C. p38α MAPK pathway: A key factor in colorectal cancer therapy and chemoresistance. World J Gastroenterol 2014; 20(29): 9744-9758
---