Copyright
©2014 Baishideng Publishing Group Inc.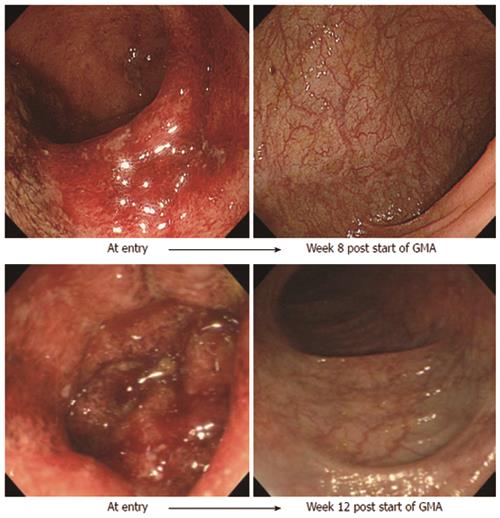 Figure 8 Typical endoscopic features of patients who may respond well to granulocyte and monocyte apheresis and be spared from drug based medications.
These cases were from a subgroup of patients who have been identified as good responders by colonoscopy. These patients were steroid naïve with severe ulcerative colitis (clinical activity indices > 14), yet good responders to granulocyte and monocyte apheresis (GMA), firstly because the mucosal tissue was preserved and secondly, the patients were corticosteroid naïve at the time of relapse. The photographs show complete restoration of the mucosal vascular patterns at post GMA.
---
Citation: Saniabadi AR, Tanaka T, Ohmori T, Sawada K, Yamamoto T, Hanai H. Treating inflammatory bowel disease by adsorptive leucocytapheresis: A desire to treat without drugs. World J Gastroenterol 2014; 20(29): 9699-9715
---