Copyright
©2014 Baishideng Publishing Group Inc.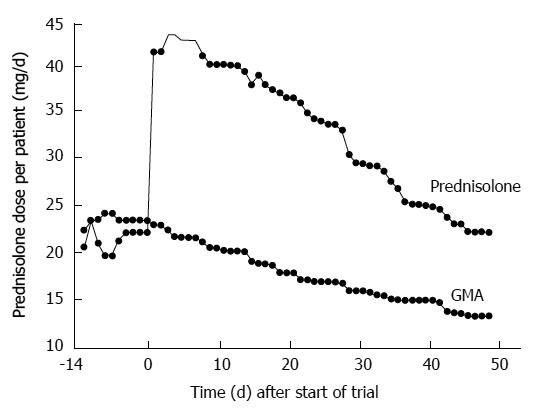 Figure 6 Steroid sparing effect of granulocyte and monocyte apheresis.
In this trial, 105 patients with active ulcerative colitis while on the corticosteroid prednisolone (PSL) were randomly assigned to granulocyte and monocyte apheresis (GMA) (n = 53) or to PSL (n = 52). In the PSL group, the steroid dose was increased at entry to induce remission, while patients in the GMA group received GMA, at one session per week over five consecutive weeks. PSL dose was then tapered in line with disease improvement or remission. At the end of the trial, 21 patients (44.2%) in the PSL group and 31 patients (58.5%) in the GMA group were in remission. Therefore, GMA showed significantly better efficacy than PSL and spared patients from steroids[22,41,44].
---
Citation: Saniabadi AR, Tanaka T, Ohmori T, Sawada K, Yamamoto T, Hanai H. Treating inflammatory bowel disease by adsorptive leucocytapheresis: A desire to treat without drugs. World J Gastroenterol 2014; 20(29): 9699-9715
---