Copyright
©2014 Baishideng Publishing Group Inc.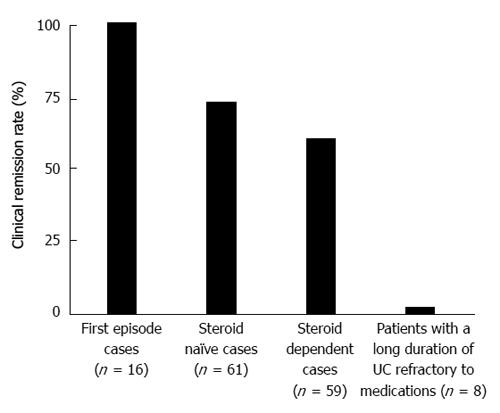 Figure 5 Clinical remission rates in typical cohorts of patients with active ulcerative colitis.
The remission rate for patients with the first ulcerative colitis (UC) episode was 100%. All these first episode cases were steroid naïve with a short (< 4 mo) duration of UC; both steroid naïve and short disease duration are granulocyte and monocyte apheresis (GMA)-responder features. Accordingly, the remission rate in corticosteroid naïve cohort looks better than for steroid dependent cohort. GMA non-responder patients had deep ulcers with near total loss of the mucosal tissue at the lesion sites, a long duration of UC, and exposure to multiple drugs; a few were candidates for colectomy[42,49,52].
---
Citation: Saniabadi AR, Tanaka T, Ohmori T, Sawada K, Yamamoto T, Hanai H. Treating inflammatory bowel disease by adsorptive leucocytapheresis: A desire to treat without drugs. World J Gastroenterol 2014; 20(29): 9699-9715
---