Copyright
©2014 Baishideng Publishing Group Inc.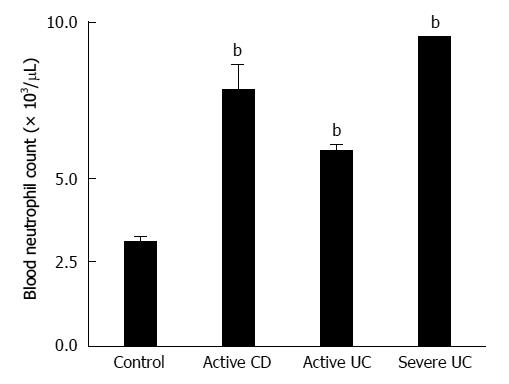 Figure 2 Blood neutrophil (granulocyte) counts in healthy controls and patients with inflammatory bowel disease.
This figure shows a very marked elevation of neutrophils during active inflammatory bowel disease (IBD). Additionally, in patients with IBD, neutrophils show activation behaviour and increased survival time in the circulation[26,36] as well as within the mucosal tissue[25]. bP < 0.01 vs control group. UC: Ulcerative colitis; CD: Crohn's disease.
---
Citation: Saniabadi AR, Tanaka T, Ohmori T, Sawada K, Yamamoto T, Hanai H. Treating inflammatory bowel disease by adsorptive leucocytapheresis: A desire to treat without drugs. World J Gastroenterol 2014; 20(29): 9699-9715
---