Copyright
©2013 Baishideng Publishing Group Co.
World J Gastroenterol.
Feb 14, 2013;
19(6): 802-812
Published online Feb 14, 2013. doi: 10.3748/wjg.v19.i6.802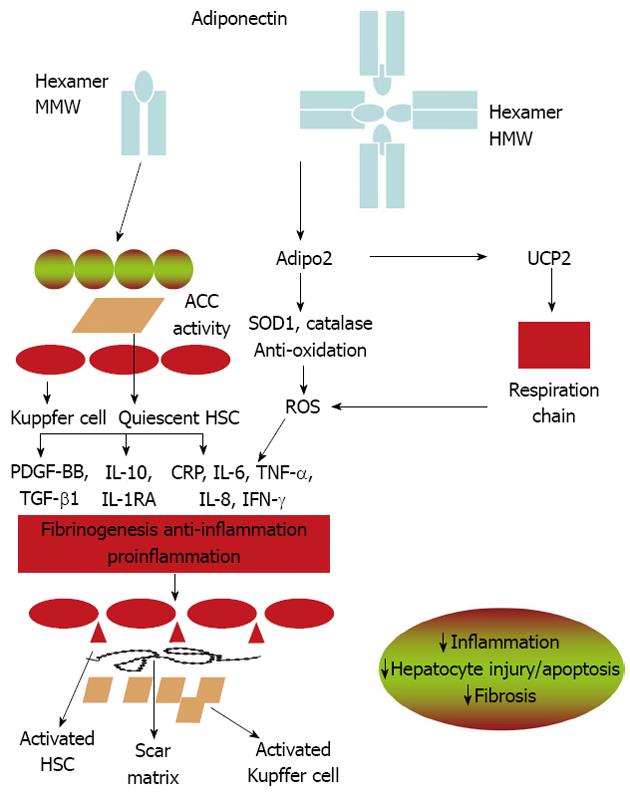 Figure 2 Summary of multiple pathways underlying the protective effects of adiponectin against liver injury.
MMW: Middle molecular weight; HMW: High molecular weight; AdipoR: Adiponectin receptor; UCP: Uncoupling protein; SOD1: Superoxide dismutase 1; ROS: Reactive oxygen species; PDGF-BB: Platelet-derived growth factor BB; TGF-β1: Transforming growth factor-β1; CRP: C-reactive protein; IL: Interleukin; IL-1RA: Interleukin-1-receptor antagonist; TNF-α: Tumor necrosis factor-α; HSC: Hepatic stellate cells; IFN-γ: Interferon-γ.
---
Citation: Finelli C, Tarantino G. What is the role of adiponectin in obesity related non-alcoholic fatty liver disease? World J Gastroenterol 2013; 19(6): 802-812
---