Copyright
©2013 Baishideng Publishing Group Co.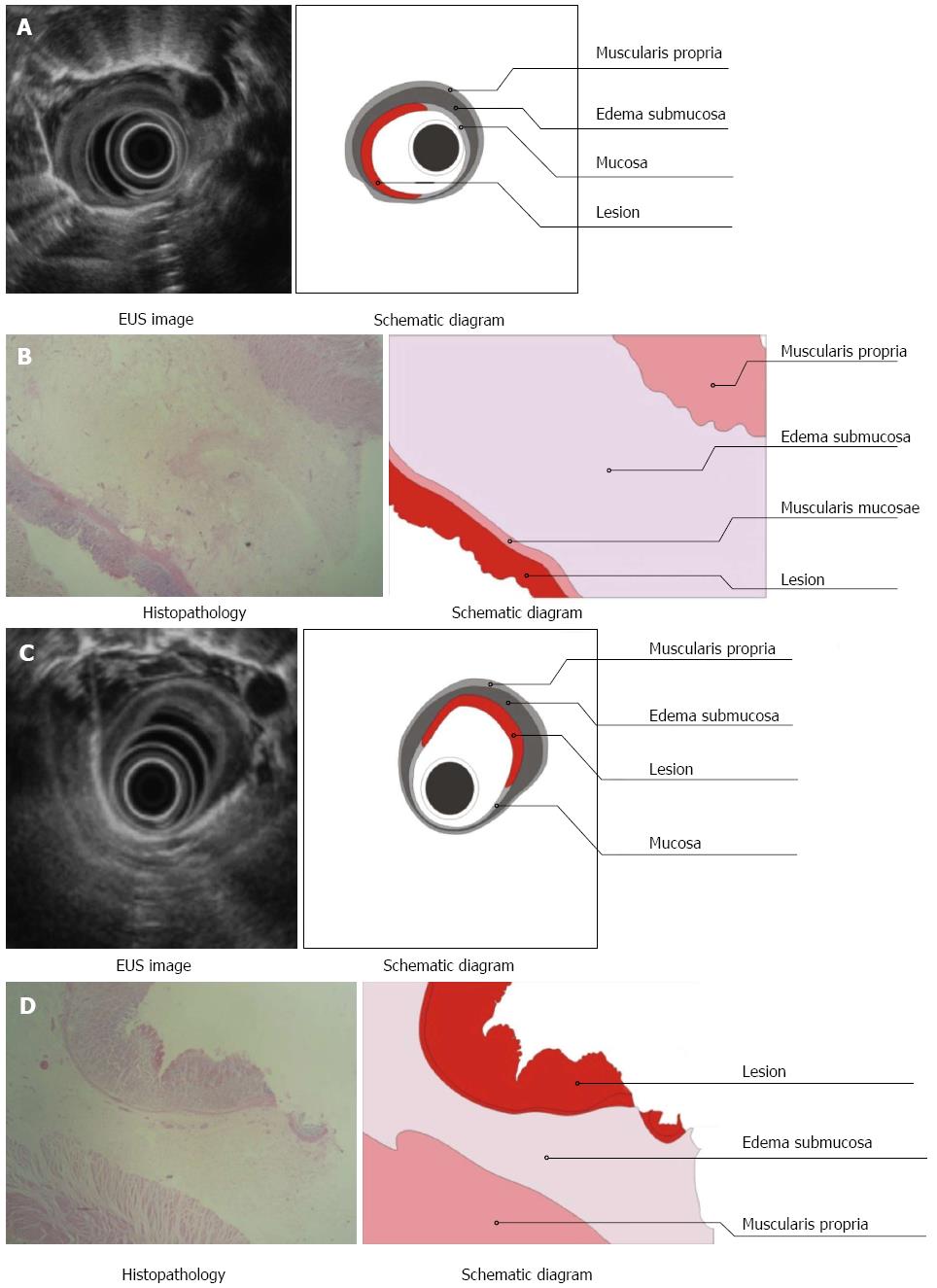 Figure 4 Endoscopic ultrasonography and tissue examination of esophageal lesions located in the superficial mucosa (A, B) and deep mucosa (C, D).
A, C: Endoscopic ultrasonography (EUS) imaging: high echoic lesions located in the mucosa (A) and relatively high echoic lesion (C) located in the mucosa with obvious submucosal edema, as visualized by EUS; B, D: Pathology: tissue examination showed that the lesions were located in the mucosa with complete (B) and incomplete (D) squamous epithelium, intact muscularis mucosa, and obvious submucosal edema.
---
Citation: Li JJ, He LJ, Shan HB, Wang TD, Xiong H, Chen LM, Xu GL, Li XH, Huang XX, Luo GY, Li Y, Zhang R. Superficial esophageal lesions detected by endoscopic ultrasound enhanced with submucosal edema. World J Gastroenterol 2013; 19(47): 9034-9042
---