Copyright
©2013 Baishideng Publishing Group Co.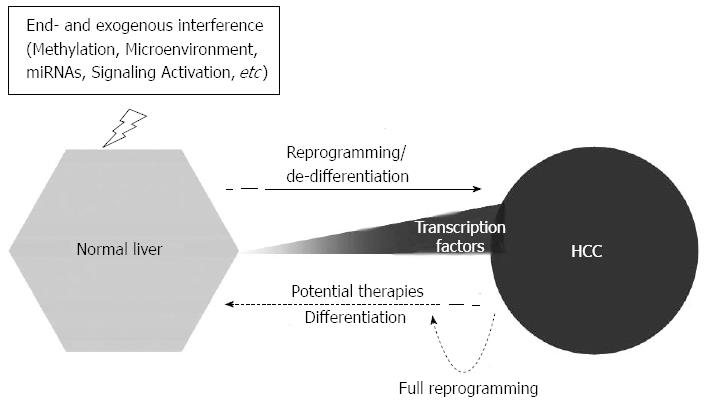 Figure 1 The process of cellular reprogramming and potential therapies in hepatocellular carcinoma.
The endogenous and exogenous interferences such as DNA methylation, microenvironment factors, microRNAs (miRNAs) and signaling activation (see text for details) could induce the reprogramming of hepatic cells and stem/progenitor cells, result in tumor initiation, an excess of self-renewal and chemo/radio-resistance, and form HCC. Reversely, the differentiation induction including demethylation, miRNAs, RNAi and signaling inhibition, will be the potential therapies for HCC. Additionally full reprogramming induction might offer us a novel way to treat HCC. The reprogramming approach would help to induce the partially reprogrammed cells to transform in full reprogrammed cells, like induced pluripotent stem cells, which can be induced to various types of differential somatic cells. HCC: Hepatocellular carcinoma.
---
Citation: Zheng YW, Nie YZ, Taniguchi H. Cellular reprogramming and hepatocellular carcinoma development. World J Gastroenterol 2013; 19(47): 8850-8860
---