Copyright
©2012 Baishideng Publishing Group Co.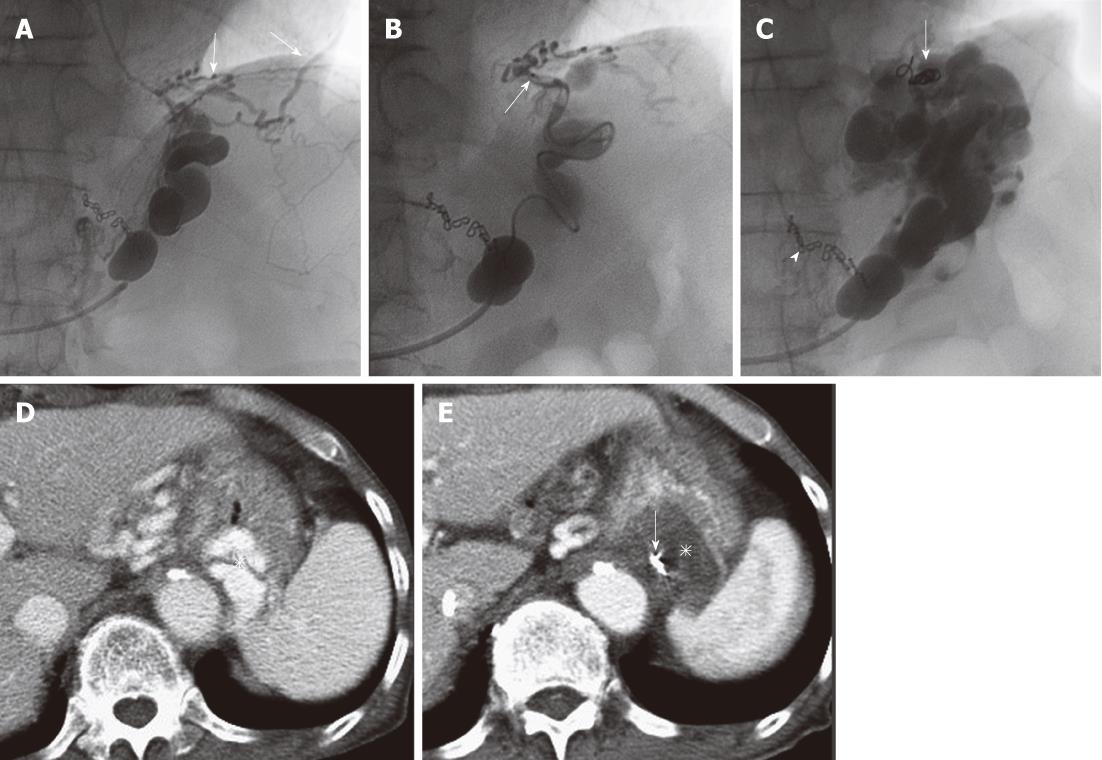 Figure 3 Microcoil embolization of collateral veins.
A: Pericardiophrenic veins (arrows) develop as collateral draining veins; B: A microcatheter (arrow) is navigated into the pericardiophrenic vein and microcoil embolization is performed; C: The sclerosant is selectively injected through the microcatheter which is withdrawn a little, and the gastric varices are opacified sufficiently. Microcoils (arrow) from embolization and surgical clips from previous operation of gastric cancer. (arrowhead) are seen; D: Contrast-enhanced computed tomography (CE-CT) before balloon-occluded retrograde transvenous obliteration (BRTO) shows gastric varices (asterisk); E: CE-CT next day after BRTO shows complete thrombosis of the varices (asterisk) and microcoils close to the varices (arrow).
---
Citation: Sonomura T, Ono W, Sato M, Sahara S, Nakata K, Sanda H, Kawai N, Minamiguchi H, Nakai M, Kishi K. Three benefits of microcatheters for retrograde transvenous obliteration of gastric varices. World J Gastroenterol 2012; 18(12): 1373-1378
---