Copyright
©2012 Baishideng Publishing Group Co.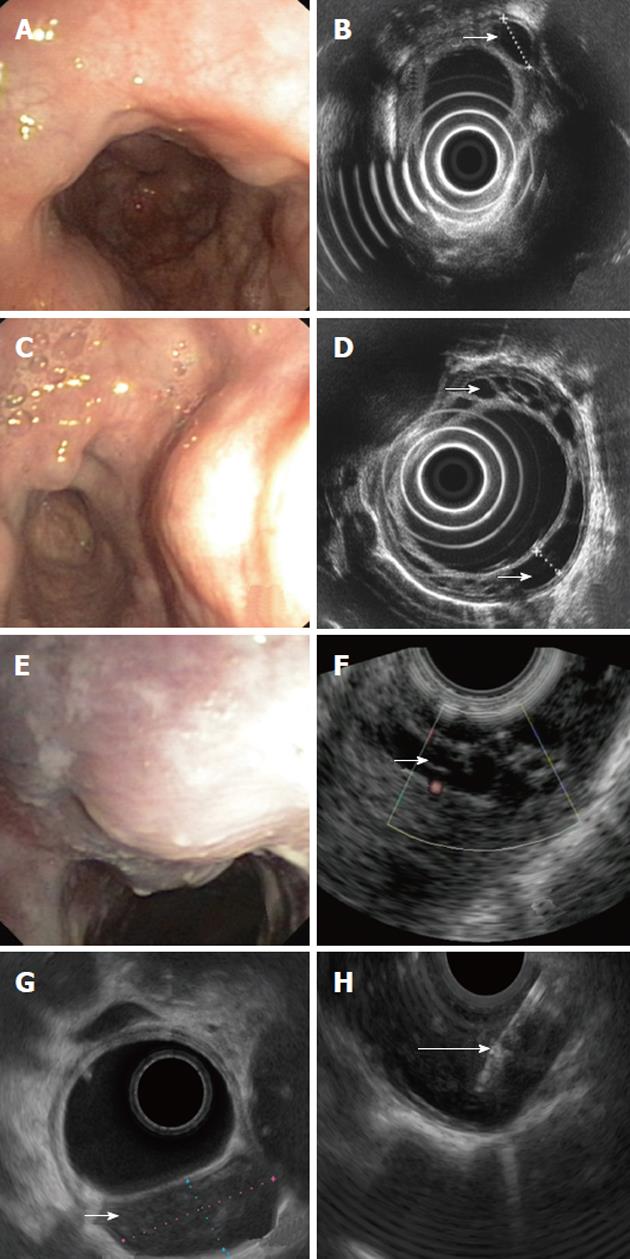 Figure 1 Endoscopic and endosonographic images of described patients.
A: Multiple impressions to middle and lower third of esophagus seen in endoscopy; B: Multiple cystic fluid-filled intramural lesions detected on endoscopic ultrasonography (EUS); C: On endoscopy multiple impressions, covered with normal mucosa, localized in the lower third of esophagus; D: On EUS multiple cystic, fluid-filled, intramural lesions; E: Solitary impression, localized 25 cm from the incisor teeth and covered with unchanged mucosa seen in endoscopy; F: On EUS a cluster of unechoic fluid-filled intramural lesions; G: On EUS an unechoic fluid-filled intramural lesion 24 x 12 mm large; H: Aspiration of the fluid with 19G needle. Small arrows show duplication cysts in D, F and G and big arrow shows the biopsy needle in H.
---
Citation: Wiechowska-Kozłowska A, Wunsch E, Majewski M, Milkiewicz P. Esophageal duplication cysts: Endosonographic findings in asymptomatic patients. World J Gastroenterol 2012; 18(11): 1270-1272
---