Copyright
©2011 Baishideng Publishing Group Co.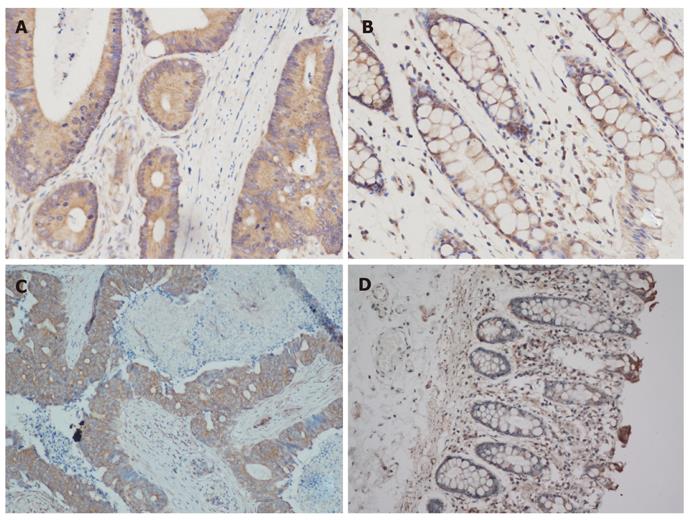 Figure 1 Immunohistochemical photomicrographs of Beclin-1 and LC-3 in colorectal cancer tissues and colorectal normal tissues (200 ×).
A, B: Beclin-1 displayed strongest cytoplasm staining in colorectal cancer (CRC) tissues and weak positive staining in normal tissues: C, D: LC3 displayed intense granular staining of the cytoplasm in CRC tissues but absent in normal tissues.
---
Citation: Guo GF, Jiang WQ, Zhang B, Cai YC, Xu RH, Chen XX, Wang F, Xia LP. Autophagy-related proteins Beclin-1 and LC3 predict cetuximab efficacy in advanced colorectal cancer. World J Gastroenterol 2011; 17(43): 4779-4786
---